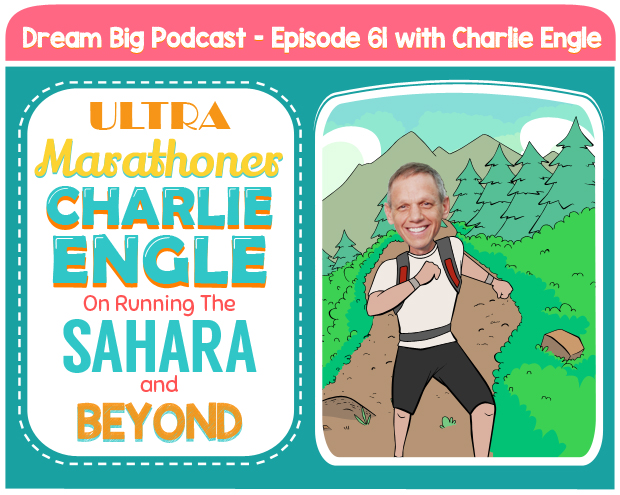 Share this: 
LISTEN TO OUR PODCAST
Subscribe and listen to the DREAM BIG Podcast on:
iTunes  |  Stitcher  |  Google Play Music  |  Soundcloud  |  iHeartRadio  |  Spotify
TODAY'S GUEST
This week, we are sharing a live in-person interview that Eva did with Charlie Engle at the Spartan Race World Championship in Lake Tahoe a few months ago.  We were generously invited to attend this event by Joe De Sena, founder of Spartan Race who was on the Dream Big Podcast in Episode 27.    It was incredible to be part of this magical event, and see firsthand what it means to be a Spartan.  While we were there, Eva had the pleasure of meeting Charlie and interviewing him.  And we are thrilled to release the audio from that interview.  You can also see a video clip of part of the interview on our Facebook page here.  Be sure to like us on Facebook while you are at it 🙂  Please note that you may hear some background noise and that is because we were in a media room where other interviews were also taking place.
Charlie is one of the most accomplished ultra-marathon runners & adventure sport specialists in the world.  He has raced in jungles, summited high ranging mountains and volcanoes, and traversed large expanses of deserts through sand storms.  Charlie is also the author of the riveting memoir Running Man. He shares his globe-spanning races, his record-breaking 4500 mile run across the Sahara Desert, and how running helped him overcome drug addiction.  He also shares his next adventure, which will be swimming, running, biking and climbing from the Dead Sea (the lowest point on earth) to Mount Everest (the highest point).  We can't wait to follow his journey.  This was Eva's first in-person interview and we're so glad Charlie made it such a wonderful (and interesting) experience for her.  
WHAT YOU'LL LEARN
How Charlie discovered his love for running as a child.

Charlie explains the meaning of "ultra-marathon."

Why Charlie did not quit during his 4500 mile run across the the Sahara desert.

Charlie explains why he would always choose the hard road instead of the easy road.

Charlie's plan to swim, bike, run and climb from the Dead Sea to the top of Mount Everest.

Charlie's hobbies and the things he does for fun.

Charlie shares some details about his book, Running Man.

Charlie's advice to his 10-year old self.

Charlie's BIG DREAM for the future.
RESOURCES
THANK YOU TO OUR SPONSOR, DATEVITATION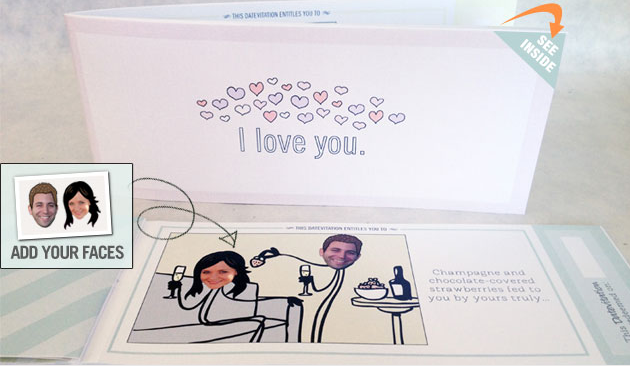 The sponsor of today's episode is Datevitation.com where you can create a custom love coupon book full of fun activities to do with the ones you love.  We love the selection of over 500+ activity ideas — and Datevitation has great options for books for kids to their parents, for parents to their kids, and for of course the classic romantic book for grown-ups to each other.   They even have an option to upload your photos and you can add your face to the adorable illustration options.  Eva made me a Datevitation book for my birthday last year and it was my favorite gift by far.  We had so much fun doing the activities in the book together and creating lifelong memories.
Special Deal – For our Dream Big community, Datevitation is offering a custom Datevitation book starting at just $15 including free shipping.   That's $15 for a completely custom gift — including shipping.   You get to pick the cover of your choice, 5 date activities, and can even add your photos to the illustrations.  If you would like to add more than 5 pages, you can do that for $1 each.  Just use the code DREAMBIG at checkout to take advantage of this amazing deal for a limited time only. You can get started here.
THANK YOU FOR LISTENING — SUBSCRIBE & LEAVE A HONEST REVIEW. GET FREE PERSONALIZED STICKERS!
To get Dream Big episodes sent directly to your device as they are published, you can subscribe:
Subscribe and listen to the DREAM BIG Podcast on:
iTunes  |  Stitcher  |  Google Play Music  |  Soundcloud  |  iHeartRadio  |  Spotify
If you received value from our podcast, we would greatly appreciate if you could take a minute to leave us a review on iTunes review on iTunes here. This helps us get more exposure for the podcast and in turn allows us to inspire more people to dream big. We read each and every review and are so grateful to our listeners who have taken the time to write us one. For a limited time only, as a way to say thank you for taking the time to leave an honest review, we will mail you 48 free personalized stickers! Follow the instructions at DreamBigPodcast.com/bonus to get your free stickers!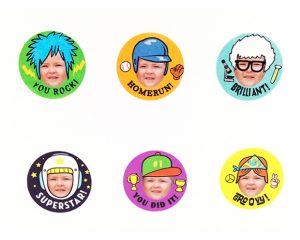 Thanks again for all of your amazing support.
Share this: