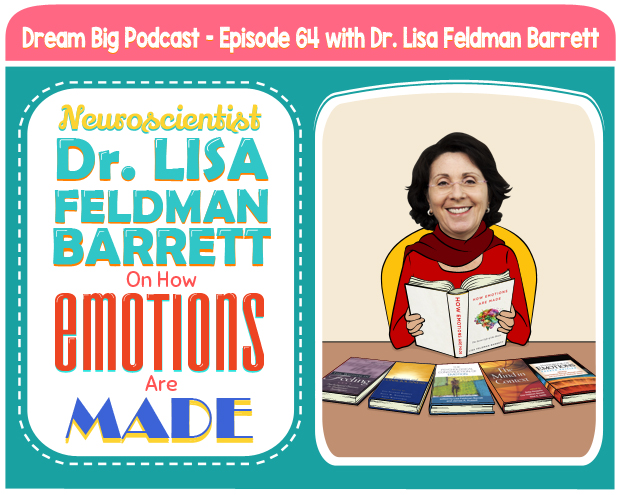 Share this: 
LISTEN TO OUR PODCAST
Subscribe and listen to the DREAM BIG Podcast on:
iTunes  |  Stitcher  |  Google Play Music  |  Soundcloud  |  iHeartRadio  |  Spotify
TODAY'S GUEST
This week, Eva and Olga welcome Lisa Feldman Barrett. Dr. Barrett is a neuroscientist, psychologist, and author of "How Emotions are Made: The Secret Life of the Brain." She is also a University Distinguished Professor of Psychology at Northeastern University, with appointments at Harvard Medical School and Massachusetts General Hospital.  She has published over 200 peer-reviewed, scientific papers appearing in Science, Nature Neuroscience, and other top journals in psychology and cognitive neuroscience, as well as six academic volumes published by Guilford Press.
In this episode, Dr. Barrett talks about how you have more control over your emotions than you think, and how improving your ability to train your emotions can have a profoundly beneficial impact on your life.   This is a particularly powerful episode for our young Big Dreamers to help them understand why you are feeling certain emotions, and how to deal with your emotions. Thank you Dr. Barrett for sharing your wisdom with our community of Big Dreamers.  
WHAT YOU'LL LEARN
Dr. Barrett defines emotion.

Dr. Barrett gives advice on how parents can help their kids learn more about emotions.

Practical advice on how you can have more control over your emotions.

Dr. Barrett explains how your own memories influence your emotions.

Why Dr. Barrett wrote her book, "How Emotions Are Made."

Dr. Barrett shares the importance of being self-aware towards understanding emotions.

Dr. Barrett shares some of her hobbies.

Dr. Barrett shares her daily routines.

Dr. Barrett's best advice to her 10-year old self.

Dr. Barrett's BIG DREAM for the future.

And so much more!
RESOURCES
SPREADING THE LOVE!
Thank you to our friends who recently helped spread the love about the Dream Big Podcast.  Click the links below to see what they had to say about our show, and get lost in the amazing content throughout their sites 🙂
Marcie in Mommyland

– Marcie in Mommyland is the place where Marcie shares tips and tricks that her family learned on their travel adventures so that you can set yourself up for success.  We all know how stressful it can be to travel with kids — especially young ones — and Marcie's blog is a fantastic place to get advice on how to ensure your next vacation will be a success!  We were thrilled that she included us in a post entitled

How I (Mostly) Survive Family Travel with Little Kids

.

Maman Loup's Den – Maman Loup means Mommy Wolf in French and is the brainchild of Lindsay.   Her blog has gained notoriety for its practical advice on cloth diapering, but also has wonderfully helpful posts on attachment parenting, breastfeeding, co-sleeping and babywearing.  We loved that Lindsay included the Dream Big Podcast in a hilarious article entitled 23 Weeks Pregnant … and I have to P!  Check out the article to see why we were included.
THANK YOU TO OUR SPONSOR, DATEVITATION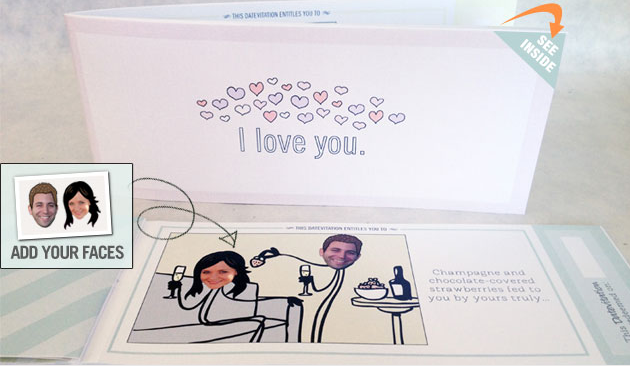 The sponsor of today's episode is Datevitation.com where you can create a custom love coupon book full of fun activities to do with the ones you love.  We love the selection of over 500+ activity ideas — and Datevitation has great options for books for kids to their parents, for parents to their kids, and for of course the classic romantic book for grown-ups to each other.   They even have an option to upload your photos and you can add your face to the adorable illustration options.  Eva made me a Datevitation book for my birthday last year and it was my favorite gift by far.  We had so much fun doing the activities in the book together and creating lifelong memories.
Special Deal – For our Dream Big community, Datevitation is offering a custom Datevitation book starting at just $15 including free shipping.   That's $15 for a completely custom gift — including shipping.   You get to pick the cover of your choice, 5 date activities, and can even add your photos to the illustrations.  If you would like to add more than 5 pages, you can do that for $1 each.  Just use the code DREAMBIG at checkout to take advantage of this amazing deal for a limited time only. You can get started here.
THANK YOU FOR LISTENING — SUBSCRIBE & LEAVE A HONEST REVIEW. GET FREE PERSONALIZED STICKERS!
To get Dream Big episodes sent directly to your device as they are published, you can subscribe:
Subscribe and listen to the DREAM BIG Podcast on:
iTunes  |  Stitcher  |  Google Play Music  |  Soundcloud  |  iHeartRadio  |  Spotify
If you received value from our podcast, we would greatly appreciate if you could take a minute to leave us a review on iTunes review on iTunes here. This helps us get more exposure for the podcast and in turn allows us to inspire more people to dream big. We read each and every review and are so grateful to our listeners who have taken the time to write us one. For a limited time only, as a way to say thank you for taking the time to leave an honest review, we will mail you 48 free personalized stickers! Follow the instructions at DreamBigPodcast.com/bonus to get your free stickers!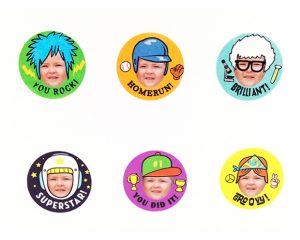 Thanks again for all of your amazing support.
Share this: