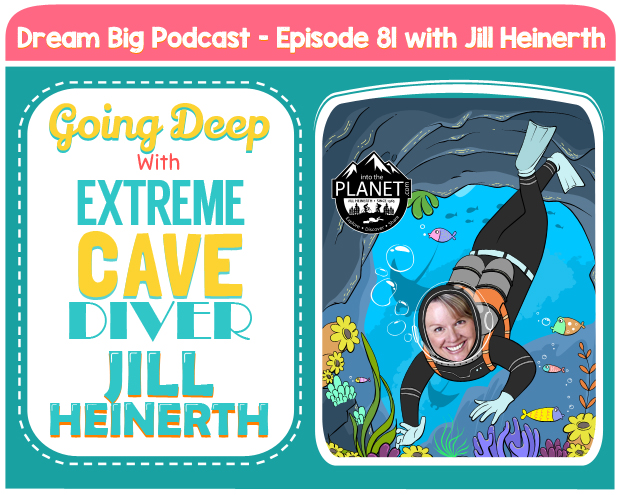 Share this: 
LISTEN TO OUR PODCAST
Subscribe and listen to the DREAM BIG Podcast on:
iTunes  |  Stitcher  |  Google Play Music  |  Soundcloud  |  iHeartRadio  |  Spotify
TODAY'S GUEST
Jill Heinerth is an extreme cave diver who have been to some of the places that you never knew existed. From the most dangerous technical dives deep inside underwater caves, to searching for never before seen ecosystems inside giant Antarctic icebergs, to the lawless desert border area between Egypt and Libya while a civil war raged around her, Jill's curiosity and passion about our watery planet is the driving force in her life.
Jill was named a "Living Legend" by Sport Diver Magazine and selected as Scuba Diving Magazine's "Sea Hero of the Year 2012." She was also awarded the inaugural Sir Christopher Ondaatje Medal for Exploration. Established by the Royal Canadian Geographical Society in 2013, the medal recognizes singular achievements and the pursuit of excellence by an outstanding Canadian explorer.

WHAT YOU'LL LEARN
Jill shares what she does as an extreme cave diver.

How Jill found her love for cave diving.

How Jill wanted to be an astronaut as a child.

Jill shares the most interesting species her team discovered while diving in the Antarctic.

How Jill monitors her oxygen supply while doing her deep ocean dives.

Jill explains why it's okay to be afraid sometimes.

How Jill calms herself when something unexpected happens or when she's scared.

Jill shares some of the caves she want to visit soon.

Why Jill decided to be involved in a project called "We are Water" and what it is all about.

Jill shares some practical tips on how you can help save water, and Olga's challenge to our Big Dreamers to conserve water.

Jill's daily routines.

Jill's proudest moment in life.

Jill's favorite thing to do when she's not working.

Jill's advice to her 10-year old self.

Jill's BIG DREAM for the future!

And so much more!
RESOURCES
CLAIM YOUR FREE DREAM BIG JOURNAL

We are currently offering a FREE & PERSONALIZED Dream Big Journal to say thank you for supporting our show.  Click the link above to claim your journal while this special offer is still available.
BECOME A DREAM BIG INSIDER
THANK YOU FOR LISTENING — SUBSCRIBE & LEAVE A HONEST REVIEW. GET FREE PERSONALIZED STICKERS!
To get Dream Big episodes sent directly to your device as they are published, you can subscribe:
Subscribe and listen to the DREAM BIG Podcast on:
iTunes  |  Stitcher  |  Google Play Music  |  Soundcloud  |  iHeartRadio  |  Spotify
If you received value from our podcast, we would greatly appreciate if you could take a minute to leave us a review on iTunes review on iTunes here. This helps us get more exposure for the podcast and in turn allows us to inspire more people to dream big. We read each and every review and are so grateful to our listeners who have taken the time to write us one. For a limited time only, as a way to say thank you for taking the time to leave an honest review, we will mail you 48 free personalized stickers! Follow the instructions at DreamBigPodcast.com/bonus to get your free stickers!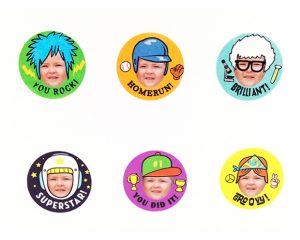 Thanks again for all of your amazing support.
Share this: