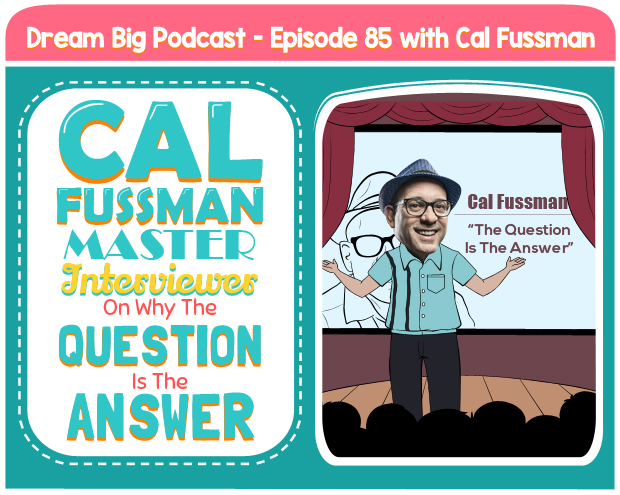 Share this: 
LISTEN TO OUR PODCAST
Subscribe and listen to the DREAM BIG Podcast on:
iTunes  |  Stitcher  |  Google Play Music  |  Soundcloud  |  iHeartRadio  |  Spotify
TODAY'S GUEST
Cal Fussman is a New York Times bestselling author, world-renowned interviewer, podcast host, keynote speaker and corporate consultant on interviewing and storytelling. His keynotes and interactive workshops are derived from decades of interviewing hundreds of the world's most extraordinary individuals. He inspires organizations to take a new look at their business through storytelling, connection and the fundamental idea that Changing your Questions can Change Your Life.
Over the last year, Cal has delivered keynotes at dozens of companies, including Facebook, General Motors, Pixar, Twitter, Apple Music, Snapchat, Samsung, Turner Broadcasting, Vans, Lululemon; colleges like UCLA and Georgetown; and at conferences as far as South Africa.
Cal is based in Los Angeles not far from where we live, and we were thrilled to have the opportunity to interview Cal in-person. Here's a photo we took after our interview. Cal was kind enough to take us for ice cream (yum!) and he invited Eva on his "Big Questions" podcast which we will be excited to share when it goes live.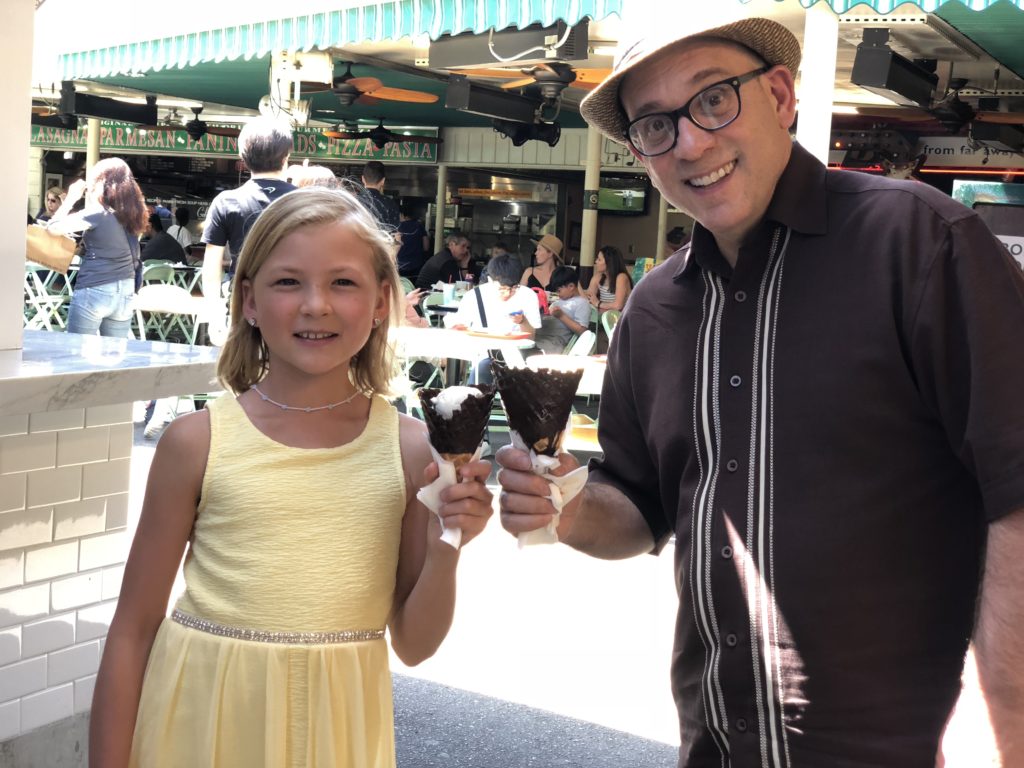 WHAT YOU'LL LEARN
The event that inspired Cal's love for writing.

Why Cal's favorite questions start with the word "how."

Why Cal wanted to be a newspaper writer in high school.

How Cal became a public speaker – and who inspired him to get started.

What it was like to interview Lakers legend Kobe Bryant – and the one thing they have in common.

At what point Cal realized that he is good at interviewing people.

What it was like to interview Donald Trump.

The biggest act of kindness that Cal enjoys performing to help people.

Advice on how you can conquer your fear of public speaking.

Why listening is such an important life skill.

Why it is important to be aware of your fears – and how knowing your fears can help you control them (and what Cal fears most!)

Cal's favorite ice cream flavor.

And so much more!



RESOURCES
BECOME A DREAM BIG INSIDER
DREAM BIG ACADEMY SURVEY – SPECIAL OFFER FOR 1st 100 PEOPLE ONLY
Olga and Eva here. We're VERY close to finishing our long-awaited Dream Big Academy. The academy will be entirely focused on giving kids (ages 4-13) a practical education on the key values to lead a happy, successful life (e.g. self-confidence, positive attitude, gratitude, hustle, etc). Of course, just like the Dream Big Podcast, the key differentiator of the Dream Big Academy is that your kids will be learning about the importance of these principles directly from Eva — one of their peers. We want to get your insight before we finalize the course — and for the first 100 people who complete our Survey  — we will provide our initial set of course materials free of charge. The materials will include engaging video lessons as well as accompanying worksheets — and we truly believe can be a huge game-changer for your child.
THANK YOU FOR LISTENING — SUBSCRIBE & LEAVE A HONEST REVIEW. GET FREE PERSONALIZED STICKERS!
To get Dream Big episodes sent directly to your device as they are published, you can subscribe:
Subscribe and listen to the DREAM BIG Podcast on:
iTunes  |  Stitcher  |  Google Play Music  |  Soundcloud  |  iHeartRadio  |  Spotify
If you received value from our podcast, we would greatly appreciate if you could take a minute to leave us a review on iTunes review on iTunes here. This helps us get more exposure for the podcast and in turn allows us to inspire more people to dream big. We read each and every review and are so grateful to our listeners who have taken the time to write us one. For a limited time only, as a way to say thank you for taking the time to leave an honest review, we will mail you 48 free personalized stickers! Follow the instructions at DreamBigPodcast.com/bonus to get your free stickers!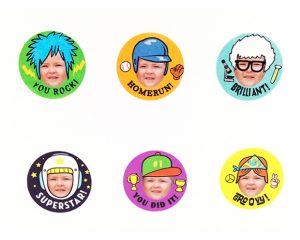 Thanks again for all of your amazing support.
Share this: