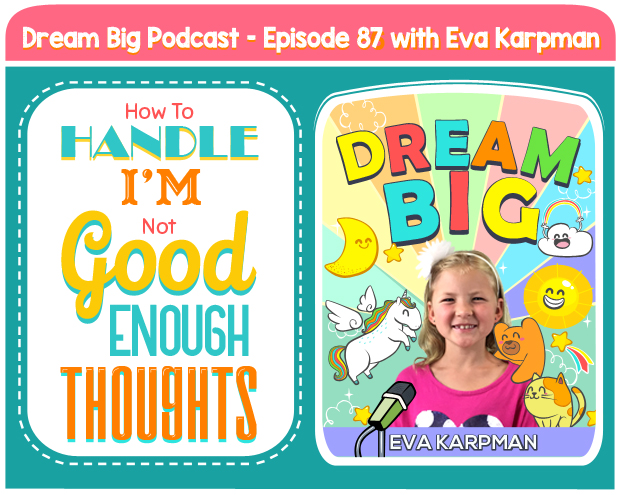 Share this: 
LISTEN TO OUR PODCAST
Subscribe and listen to the DREAM BIG Podcast on:
iTunes  |  Stitcher  |  Google Play Music  |  Soundcloud  |  iHeartRadio  |  Spotify
SOLO EPISODE FROM EVA
We've been getting a lot of questions over email and social media.  We always try to answer every question but we thought if we get a question that all you Big Dreamers would benefit to hear the answer, we might as well make a short podcast episode about it.   In this podcast, Eva talks about how to handle the voice inside your head that tells you that you are not good enough. This is such an important lesson because those thoughts of self-doubt will continue to creep into your head your whole life, and how you handle those thoughts will change the course of your life forever.
THIS WEEK'S RHYME
Everyone has moments of doubt, that's a completely normal feeling
It's how you handle that negative self talk that is so revealing
You can destroy you life if you believe that what the mean voice inside your head says is true
Or you reclaim your life if you tell that mean voice, You are not welcome. I've got important work to do
So next time your big dreams get off track and you find yourself stuck in the "Locked Out" screen
Just remember the Password is to re-focus on your dreams and kick out the voice that is mean.
RESOURCES
BECOME A DREAM BIG INSIDER
CLAIM YOUR FREE DREAM BIG JOURNAL

We are currently offering a FREE & PERSONALIZED Dream Big Journal to say thank you for supporting our show.  Click the link above to claim your journal while this special offer is still available.
THANK YOU FOR LISTENING — SUBSCRIBE & LEAVE A HONEST REVIEW. GET FREE PERSONALIZED STICKERS!
To get Dream Big episodes sent directly to your device as they are published, you can subscribe:
Subscribe and listen to the DREAM BIG Podcast on:
iTunes  |  Stitcher  |  Google Play Music  |  Soundcloud  |  iHeartRadio  |  Spotify
If you received value from our podcast, we would greatly appreciate if you could take a minute to leave us a review on iTunes review on iTunes here. This helps us get more exposure for the podcast and in turn allows us to inspire more people to dream big. We read each and every review and are so grateful to our listeners who have taken the time to write us one. For a limited time only, as a way to say thank you for taking the time to leave an honest review, we will mail you 48 free personalized stickers! Follow the instructions at DreamBigPodcast.com/bonus to get your free stickers!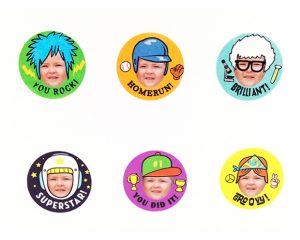 Thanks again for all of your amazing support.
Share this: