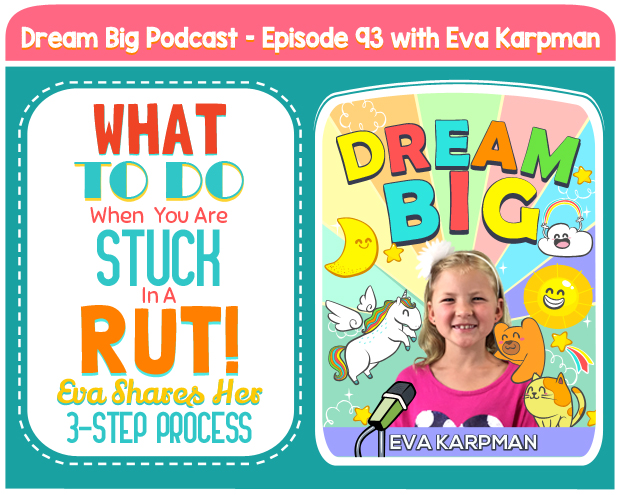 Share this: 
LISTEN TO OUR PODCAST
Subscribe and listen to the DREAM BIG Podcast on:
iTunes  |  Stitcher  |  Google Play Music  |  Soundcloud  |  iHeartRadio  |  Spotify
SOLO EPISODE FROM EVA
In this podcast episode, Eva answers a question from Jennifer from Chicago, Illinois.  Jennifer writes:
Eva, I love all the great advice you give on the podcast and I hope you can help me with something.   In recent weeks, I've had a lot of trouble motivating myself.   To be honest, I just feel like sitting on the couch all day and doing nothing.   I know this is not helping me move towards my dreams — but it's just how I feel.   I have very supportive parents and time off to try new things this summer, but I just can't seem to get motivated.  I'm not always like this but I realize that I am stuck in a rut and I want to find my way out.   What's your advice on how I deal with these emotions and start moving towards my Big Dreams?
In responding to Jennifer's question, Eva explains what it means to be stuck in a rut —  we literally did get stuck in a rut when we were in Mexico and she shares that story.   Eva then shares her 3-step process on what to do when you are in that situation to start moving towards your Big Dreams again.
THIS WEEK'S RHYME
Next time you feel unmotivated — like you're stuck in a rut.
Here's a 3 step process to follow for a much needed kick in the butt!
Step 1 — be honest with yourself and your loved ones — don't hide your feelings.
If you think you can fix the problem by hiding it, I'm sorry to say you're just dreaming.
Step 2 is my favorite because it's all about having fun.
Get outside with your family — go for a walk or better yet for a run.
Step 3 is to take action towards your dreams — you need to feel like you're making progress.
And that my friends is how you get out of a rut – follow this 3-step process!
BECOME A DREAM BIG INSIDER
CLAIM YOUR FREE DREAM BIG JOURNAL

We are currently offering a FREE & PERSONALIZED Dream Big Journal to say thank you for supporting our show.  Click the link above to claim your journal while this special offer is still available.
THANK YOU FOR LISTENING — SUBSCRIBE & LEAVE A HONEST REVIEW. GET FREE PERSONALIZED STICKERS!
To get Dream Big episodes sent directly to your device as they are published, you can subscribe:
Subscribe and listen to the DREAM BIG Podcast on:
iTunes  |  Stitcher  |  Google Play Music  |  Soundcloud  |  iHeartRadio  |  Spotify
If you received value from our podcast, we would greatly appreciate if you could take a minute to leave us a review on iTunes review on iTunes here. This helps us get more exposure for the podcast and in turn allows us to inspire more people to dream big. We read each and every review and are so grateful to our listeners who have taken the time to write us one. For a limited time only, as a way to say thank you for taking the time to leave an honest review, we will mail you 48 free personalized stickers! Follow the instructions at DreamBigPodcast.com/bonus to get your free stickers!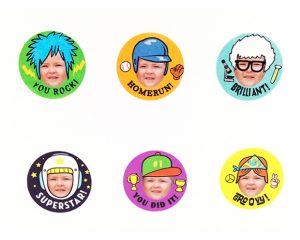 Thanks again for all of your amazing support.
Share this: