Share this: 
LISTEN TO OUR PODCAST
Subscribe and listen to the DREAM BIG Podcast on:
iTunes  |  Stitcher  |  Google Play Music  |  Soundcloud  |  iHeartRadio  |  Spotify
TODAY'S GUEST
Dr. Kenneth Lacovara has unearthed some of the largest dinosaurs ever to walk our planet, including the super-massive Dreadnoughtus, which at 65 tons weighs more than seven T. rex. In his quest to understand these titanic creatures that strain the human imagination, Lacovara blends exploration in remote locations across the globe with the latest imaging and modeling techniques from engineering to medicine.
Dr. Lacovara is author of Why Dinosaurs Matter (2017, Simon & Schuster), winner of a 2018 Nautilus Book Award. In it, he takes his readers on a journey—back to when dinosaurs roamed the Earth—to discover fundamental truths about our own humanity. Lacovara reveals dinosaurs to be widespread, persistent, and innovative creatures that achieved feats unparalleled by any other species. Dr. Jane Goodall calls it, "a dinosaur book with a difference. In lyrical prose he shows how an understanding of the past helps to understand the present."
My husband Alex and I were talking about how we never met a kid who was not fascinated by Dinosaurs. We're sure that Eva's discussion with Dr. Lacovara about hunting for Dinosaurs will be fascinating to all our Big Dreamers — young and old!
WHAT YOU'LL LEARN
Where Dr Lacovara's grew up – and when he first became intrigued by fossils.
Dr Lacovara explains why kids are fascinated about dinosaurs.
How Dr. Lacovara on his "biggest" discovery: Dreadnoughtus.
What the name Dreadnoughtus means.
The tools Dr. Lacovara uses when he's uncovering dinosaur bones.
How the bones/fossils are transported from the desert to their laboratories – and how technology in the laboratory can help uncover mysteries about the dinosaurs.
Why Dr Lacovara loves the Jurassic Park movies.
What Dr. Lacovara's book entitled "Why Dinosaurs Matter" is all about.
Why studying the past matters.
Dr. Lacovara's definition of being successful.
What a typical work day looks for Dr. Lacovara.
Dr Lacovara's advice to his 10-year old self.
Why it is so important to get out of your comfort zone.
Dr Lacovara's BIG DREAM for the future!
And so much more!
RESOURCES
BECOME A DREAM BIG INSIDER
CLAIM YOUR FREE DREAM BIG JOURNAL

We are currently offering a FREE & PERSONALIZED Dream Big Journal to say thank you for supporting our show.  Click the link above to claim your journal while this special offer is still available.
THANK YOU FOR LISTENING — SUBSCRIBE & LEAVE A HONEST REVIEW. GET FREE PERSONALIZED STICKERS!
To get Dream Big episodes sent directly to your device as they are published, you can subscribe:
Subscribe and listen to the DREAM BIG Podcast on:
iTunes  |  Stitcher  |  Google Play Music  |  Soundcloud  |  iHeartRadio  |  Spotify
If you received value from our podcast, we would greatly appreciate if you could take a minute to leave us a review on iTunes review on iTunes here. This helps us get more exposure for the podcast and in turn allows us to inspire more people to dream big. We read each and every review and are so grateful to our listeners who have taken the time to write us one. For a limited time only, as a way to say thank you for taking the time to leave an honest review, we will mail you 48 free personalized stickers! Follow the instructions at DreamBigPodcast.com/bonus to get your free stickers!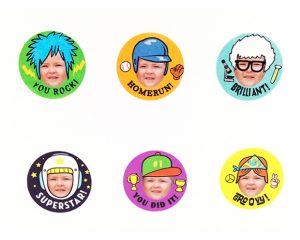 Thanks again for all of your amazing support.
Share this: