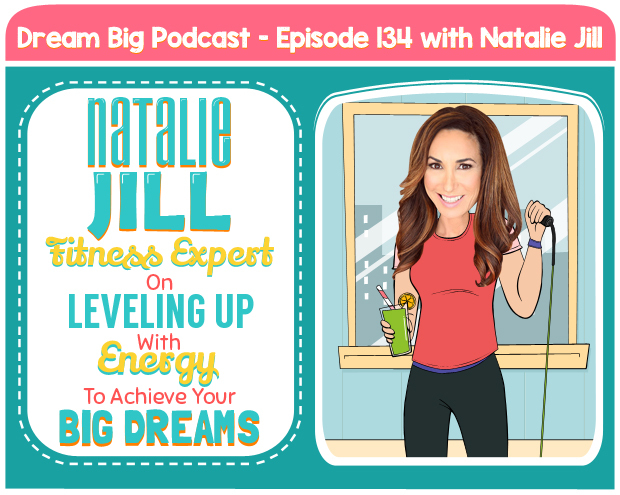 Share this: 
LISTEN TO OUR PODCAST
Subscribe and listen to the DREAM BIG Podcast on:
iTunes  |  Stitcher  |  Google Play Music  |  Soundcloud  |  iHeartRadio  |  Spotify
TODAY'S GUEST
Imagine you are destined to be a fitness sensation and even have a degree in health sciences, but instead you choose a career in a multinational corporate environment where you struggle to find inspiration and the drive to go on! You finally reach that point tagged 'rock bottom' and things have nowhere to go but uphill. That's the story of Natalie Jill, the uber-successful sports nutritionist and fitness trainer. Her story is amazingly inspiring and so is her journey to the top tier of fitness training. Her franchise program, Natalie Jill Fitness, began as an accident and it went on to become a huge success across the country.
Natalie's motto in life and in her fitness business is: "Excuse or Solution….You Decide." Her journey is a testament to the fact that it is never too late to start working on yourself and how loving yourself is only going to bring good things in life.
WHAT YOU'LL LEARN
Where Natalie grew up and when she discovered her passion for fitness.

How Natalie realized that she can turn her passion into a career.

Natalie shares how she came up with the acronym F.A.T. – what it stands for and what it means.

Natalie explains why looking for the "quick fix" can be dangerous and is the wrong approach.

Why Natalie started a tradition of doing something scary every year for her birthday.

Natalie on why it is important to start eating healthy at a young age.

Natalie's healthy food suggestions for kids.

How Natalie keeps her energy going all day.

What Natalie considers as her best accomplishment.

Natalie's advice to her 10-year old self.

How Natalie overcome doubts and fears in her life.

Natalie's Big Dream for the future!

And so much more!
RESOURCES
>> Get Eva's Free Confidence Secrets Course Here <<
If you are a long-time listener, you know that we are working on a course that we are going to launch in 2019 called the Dream Big Academy.   The first section of the course is all about this concept of self-belief. And we just completed this section!
We really want all of our Big Dreamers to have access to this information – so we are going to offer the first section for FREE for a limited time.  It is essentially its own course on confidence — with over 1 hour of videos with Eva teaching on the subject!  We hired an amazing illustrator who helped us with the videos and accompanying worksheets. We are so incredibly proud of this content and know it can have a huge impact.   We hear from so many listeners who say that their kids really connect with Eva since she is a peer – and we know that this same connection will carry over to the course. To access this free confidence course, please go to DreamBigPodcast.com/Beta
>> Get Eva's Free Confidence Secrets Course Here <<
BECOME A DREAM BIG INSIDER
CLAIM YOUR FREE DREAM BIG JOURNAL

We are currently offering a FREE & PERSONALIZED Dream Big Journal to say thank you for supporting our show.  Click the link above to claim your journal while this special offer is still available.
THANK YOU FOR LISTENING — SUBSCRIBE & LEAVE A HONEST REVIEW. GET FREE PERSONALIZED STICKERS!
To get Dream Big episodes sent directly to your device as they are published, you can subscribe:
Subscribe and listen to the DREAM BIG Podcast on:
iTunes  |  Stitcher  |  Google Play Music  |  Soundcloud  |  iHeartRadio  |  Spotify
If you received value from our podcast, we would greatly appreciate if you could take a minute to leave us a review on iTunes review on iTunes here. This helps us get more exposure for the podcast and in turn allows us to inspire more people to dream big. We read each and every review and are so grateful to our listeners who have taken the time to write us one. For a limited time only, as a way to say thank you for taking the time to leave an honest review, we will mail you 48 free personalized stickers! Follow the instructions at DreamBigPodcast.com/bonus to get your free stickers!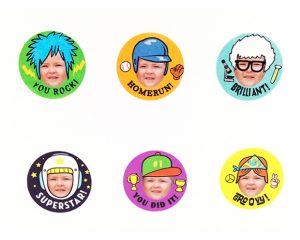 Thanks again for all of your amazing support.
Share this: