Share this: 
LISTEN TO OUR PODCAST
Subscribe and listen to the DREAM BIG Podcast on:
iTunes  |  Stitcher  |  Google Play Music  |  Soundcloud  |  iHeartRadio  |  Spotify
SOLO EPISODE FROM EVA
In this episode, Eva answers a question from Jane who lives in Boise, Idaho. Jane wrote:
Eva, — where do you get your confidence from? I've been a long time listener of the podcast — and I'm amazed that you feel confident enough to have one-on-one conversations with Kobe Bryant, Evanna Lynch, General Stanly McRystal, astronaut Chris Hadfield and so many other amazing people who have accomplished so much in their life. I have been really struggling with my self-confidence I am super shy and don't feel comfortable talking in class. When my teacher calls on me, I wish I could crawl under a rock rather than speak up in front of my classmates. If you have any advice on how I can develop more confidence, I would greatly appreciate it.
Eva shares how just 3 years ago she was so shy that she would refuse to place her own order at a restaurant, and explains how she has been able to build her confidence over the last 3 years so that she can now confidently interview world-class performers. It's been an incredible transmission that we have had the pleasure to witness as her parents, and this episode will be especially powerful if your child struggles with confidence.
RESOURCES
>> Get Eva's Free Confidence Secrets Course Here <<
BECOME A DREAM BIG INSIDER
CLAIM YOUR FREE DREAM BIG JOURNAL

We are currently offering a FREE & PERSONALIZED Dream Big Journal to say thank you for supporting our show.  Click the link above to claim your journal while this special offer is still available.
THANK YOU FOR LISTENING — SUBSCRIBE & LEAVE A HONEST REVIEW. GET FREE PERSONALIZED STICKERS!
To get Dream Big episodes sent directly to your device as they are published, you can subscribe:
Subscribe and listen to the DREAM BIG Podcast on:
iTunes  |  Stitcher  |  Google Play Music  |  Soundcloud  |  iHeartRadio  |  Spotify
If you received value from our podcast, we would greatly appreciate if you could take a minute to leave us a review on iTunes review on iTunes here. This helps us get more exposure for the podcast and in turn allows us to inspire more people to dream big. We read each and every review and are so grateful to our listeners who have taken the time to write us one. For a limited time only, as a way to say thank you for taking the time to leave an honest review, we will mail you 48 free personalized stickers! Follow the instructions at DreamBigPodcast.com/bonus to get your free stickers!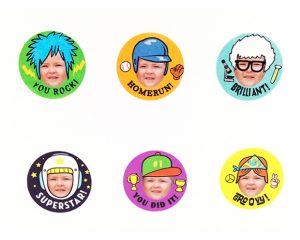 Thanks again for all of your amazing support.
Share this: