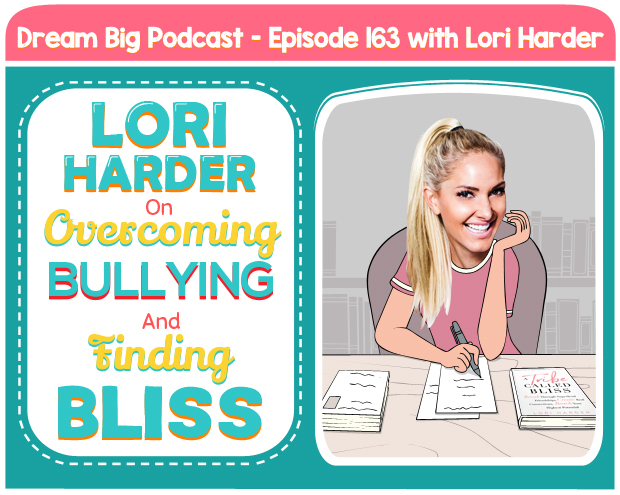 Share this: 
LISTEN TO OUR PODCAST
Subscribe and listen to the DREAM BIG Podcast on:
iTunes  |  Stitcher  |  Google Play Music  |  Soundcloud  |  iHeartRadio  |  Spotify
TODAY'S GUEST
We always look for guests with inspiring life stories — those who overcame struggles that would have caused most to quit but instead chose to transform their lives to achieve their Big Dreams. Lori Harder is the epitome of the ideal guest. In her discussion with Eva, Lori shares an emotional story of being bullied as a child because of her weight. Rather than let the bullies destroy her life, Lori embodied the idea that "the greatest revenge is success" and transformed her body (and life) through fitness. And she didn't just dabble in fitness — she went ALL IN and became a three-time fitness world champion and cover model.
Today, Lori is a leading expert in the field of fitness, transformational work, mindfulness, and self-love. She has grown two multi-million dollar businesses as a successful entrepreneur and network marketing professional. Through her books, unique coaching methods, and programs, she has helped countless people connect with their soul, transform their bodies, empower their minds, gain financial independence, and fall in love with themselves and their lives.
WHAT YOU'LL LEARN
Lori shares her Ted Talk story about how she was bullied at a pool party when she was a child.

Lori's advice to her 10-year old self.

The turning point in Lori's life that made her obsessed with fitness.

Lori explains how strengthening your mind is like building your muscles — you need to strain and test them so that they grow bigger.

What the words Tribe and Bliss form Lori's book, A Tribe Called Bliss, means to her and how they relate to one another. 

The trait that enabled Lori to take his big dreams and make them a reality.

How Lori overcome her fears and doubts.

Lori's Big Dream for the future.

And so much more!
RESOURCES
>> Get Eva's Free Confidence Secrets Course Here <<
If you are a long-time listener, you know that we are working on a course that we are going to launch in 2019 called the Dream Big Academy.   The first section of the course is all about this concept of self-belief. And we just completed this section!
We really want all of our Big Dreamers to have access to this information – so we are going to offer the first section for FREE for a limited time.  It is essentially its own course on confidence — with over 1 hour of videos with Eva teaching on the subject!  We hired an amazing illustrator who helped us with the videos and accompanying worksheets. We are so incredibly proud of this content and know it can have a huge impact.   We hear from so many listeners who say that their kids really connect with Eva since she is a peer – and we know that this same connection will carry over to the course. To access this free confidence course, please go to DreamBigPodcast.com/Beta
>> Get Eva's Free Confidence Secrets Course Here <<
BECOME A DREAM BIG INSIDER
CLAIM YOUR FREE DREAM BIG JOURNAL

We are currently offering a FREE & PERSONALIZED Dream Big Journal to say thank you for supporting our show.  Click the link above to claim your journal while this special offer is still available.
THANK YOU FOR LISTENING — SUBSCRIBE & LEAVE A HONEST REVIEW. GET FREE PERSONALIZED STICKERS!
To get Dream Big episodes sent directly to your device as they are published, you can subscribe:
Subscribe and listen to the DREAM BIG Podcast on:
iTunes  |  Stitcher  |  Google Play Music  |  Soundcloud  |  iHeartRadio  |  Spotify
If you received value from our podcast, we would greatly appreciate if you could take a minute to leave us a review on iTunes review on iTunes here. This helps us get more exposure for the podcast and in turn allows us to inspire more people to dream big. We read each and every review and are so grateful to our listeners who have taken the time to write us one. For a limited time only, as a way to say thank you for taking the time to leave an honest review, we will mail you 48 free personalized stickers! Follow the instructions at DreamBigPodcast.com/bonus to get your free stickers!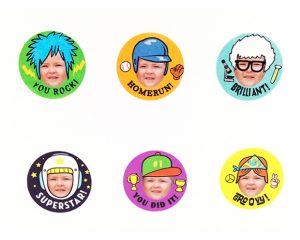 Thanks again for all of your amazing support.
Share this: