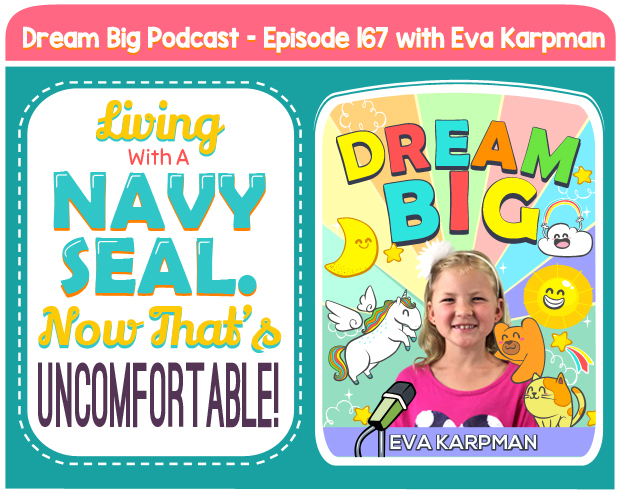 Share this: 
LISTEN TO OUR PODCAST
Subscribe and listen to the DREAM BIG Podcast on:
iTunes  |  Stitcher  |  Google Play Music  |  Soundcloud  |  iHeartRadio  |  Spotify
SOLO EPISODE FROM EVA
We are always on the lookout for fun and unique stories to illustrate important life lessons.  And recently we stumbled across a video online of Jesse Itzler sharing his experience inviting a Navy Seal to live with his family for 31 days and following his every command.   Now, here's the catch. Jesse did this voluntarily.  And the man he invited is none other than David Goggins — who many regard as the world's toughest man.  David is the only member of the U.S. Armed Forces to complete SEAL training (including two Hell Weeks), the U.S. Army Ranger School (where he graduated as Enlisted Honor Man) and Air Force Tactical Air Controller training.  David also once held the Guinness record for most pull-ups in a single day and has run over 60 ultra-marathons.  
Why would Jesse (the owner of the NBA Atlanta Hawks who has enough money to never have to work another day in his life) decide to invite David into his home and subject himself to the most intense workouts imaginable?  Well in this episode, Eva shares some of the hilarious stories from Jesse's experience, and most importantly, explains WHY Jesse made this decision. This is a really fun episode that you will love listening to as a family, and Eva even issues a mini-challenge at the end!
RESOURCES
 >> Get Eva's Free Confidence Secrets Course Here <<
BECOME A DREAM BIG INSIDER
CLAIM YOUR FREE DREAM BIG JOURNAL

We are currently offering a FREE & PERSONALIZED Dream Big Journal to say thank you for supporting our show.  Click the link above to claim your journal while this special offer is still available.
THANK YOU FOR LISTENING — SUBSCRIBE & LEAVE A HONEST REVIEW. GET FREE PERSONALIZED STICKERS!
To get Dream Big episodes sent directly to your device as they are published, you can subscribe:
Subscribe and listen to the DREAM BIG Podcast on:
iTunes  |  Stitcher  |  Google Play Music  |  Soundcloud  |  iHeartRadio  |  Spotify
If you received value from our podcast, we would greatly appreciate if you could take a minute to leave us a review on iTunes review on iTunes here. This helps us get more exposure for the podcast and in turn allows us to inspire more people to dream big. We read each and every review and are so grateful to our listeners who have taken the time to write us one. For a limited time only, as a way to say thank you for taking the time to leave an honest review, we will mail you 48 free personalized stickers! Follow the instructions at DreamBigPodcast.com/bonus to get your free stickers!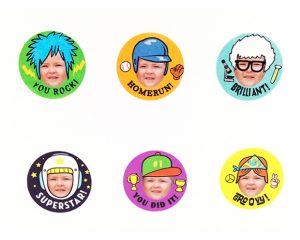 Thanks again for all of your amazing support.
Share this: