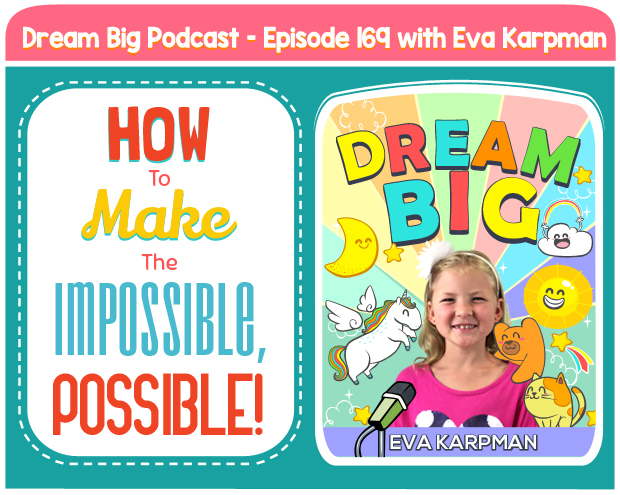 Share this: 
LISTEN TO OUR PODCAST
Subscribe and listen to the DREAM BIG Podcast on:
iTunes  |  Stitcher  |  Google Play Music  |  Soundcloud  |  iHeartRadio  |  Spotify
SOLO EPISODE FROM EVA
Eva recently came home from school excited to invite a man named Colin O'Brady on the Dream Big podcast.  When we asked her why she wanted Colin to come on the podcast, she explained that her incredible teacher Ms Angel shared with the class that Colin and his team are currently attempting to row across Drake Passage – from the southern tip of South America to Antarctica.   This has never been done before, which is no surprise given that Drake Passage is the most dreaded bit of ocean on the globe. In order to accomplish this feat Colin and his crew of six will be rowing 24 hours a day in a perpetual 90-minute rotation for 21 days straight.    The crew will endure the iciest waters in the world, freezing temperatures, high winds, up to 50ft-high ocean swells, all while operating on limited sleep.   
We did some research on Colin, and it turns out that this is not the first time he has attempted to do something that had never been done before in human history.   Eva was so inspired by Colin's story and his Ted Talk that she decided to create this episode about Colins' journey, which you can get live updates on here.   She also shares some of the other world records he has set, and one of the main takeaways she learned from his Ted Talk.  We hope that when Colin is back home and rested that he will come on the podcast to share his incredible story, and the secrets to how he has repeatedly been able to accomplish his "impossible" dreams.
RESOURCES
 >> Get Eva's Free Confidence Secrets Course Here <<
BECOME A DREAM BIG INSIDER
CLAIM YOUR FREE DREAM BIG JOURNAL

We are currently offering a FREE & PERSONALIZED Dream Big Journal to say thank you for supporting our show.  Click the link above to claim your journal while this special offer is still available.
THANK YOU FOR LISTENING — SUBSCRIBE & LEAVE A HONEST REVIEW. GET FREE PERSONALIZED STICKERS!
To get Dream Big episodes sent directly to your device as they are published, you can subscribe:
Subscribe and listen to the DREAM BIG Podcast on:
iTunes  |  Stitcher  |  Google Play Music  |  Soundcloud  |  iHeartRadio  |  Spotify
If you received value from our podcast, we would greatly appreciate if you could take a minute to leave us a review on iTunes review on iTunes here. This helps us get more exposure for the podcast and in turn allows us to inspire more people to dream big. We read each and every review and are so grateful to our listeners who have taken the time to write us one. For a limited time only, as a way to say thank you for taking the time to leave an honest review, we will mail you 48 free personalized stickers! Follow the instructions at DreamBigPodcast.com/bonus to get your free stickers!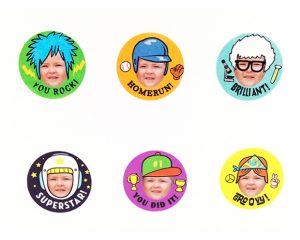 Thanks again for all of your amazing support.
Share this: