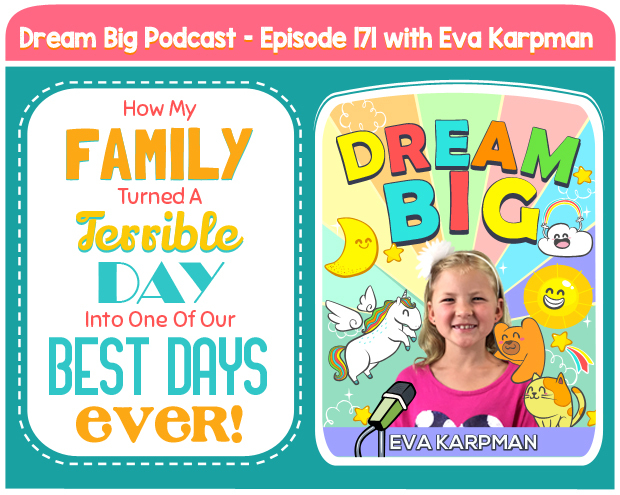 Share this: 
LISTEN TO OUR PODCAST
Subscribe and listen to the DREAM BIG Podcast on:
iTunes  |  Stitcher  |  Google Play Music  |  Soundcloud  |  iHeartRadio  |  Spotify
SOLO EPISODE FROM EVA
In this first episode of 2020, Eva shares our most recent family adventure. We had been hoping to spend some time in the snow this holiday season, and finally got what we thought was the perfect opportunity when a storm had passed through California dumping snow on the nearby mountains. We packed up all of our gear, woke up super early to beat the traffic, and embarked on a 3-hour drive to the closest ski resort. Eva and Sophia were so excited to experience their first snow of the season, but as we reached the final stretch of the drive we learned that the resort was closed and we were unable to travel further up the mountain. We could have easily made a u-turn and headed back home, as we saw countless cars do. Instead, we decided not to let these unexpected circumstances ruin our mood, and ended up having one of our best days in recent memory. Eva shares what we ended up doing once we discovered that the ski resort was shut down, and why you should react similarly when unexpected circumstances occur in 2020. Life does not always go according to plan — so learning to go with the flow, be creative, and turn negatives to positives will help ensure that 2020 is your best year yet.
BECOME A DREAM BIG INSIDER
CLAIM YOUR FREE DREAM BIG JOURNAL

We are currently offering a FREE & PERSONALIZED Dream Big Journal to say thank you for supporting our show.  Click the link above to claim your journal while this special offer is still available.
THANK YOU FOR LISTENING — SUBSCRIBE & LEAVE A HONEST REVIEW. GET FREE PERSONALIZED STICKERS!
To get Dream Big episodes sent directly to your device as they are published, you can subscribe:
Subscribe and listen to the DREAM BIG Podcast on:
iTunes  |  Stitcher  |  Google Play Music  |  Soundcloud  |  iHeartRadio  |  Spotify
If you received value from our podcast, we would greatly appreciate if you could take a minute to leave us a review on iTunes review on iTunes here. This helps us get more exposure for the podcast and in turn allows us to inspire more people to dream big. We read each and every review and are so grateful to our listeners who have taken the time to write us one. For a limited time only, as a way to say thank you for taking the time to leave an honest review, we will mail you 48 free personalized stickers! Follow the instructions at DreamBigPodcast.com/bonus to get your free stickers!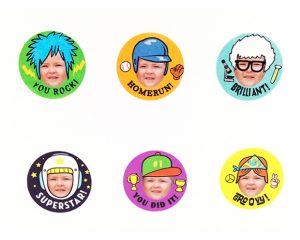 Thanks again for all of your amazing support.
Share this: