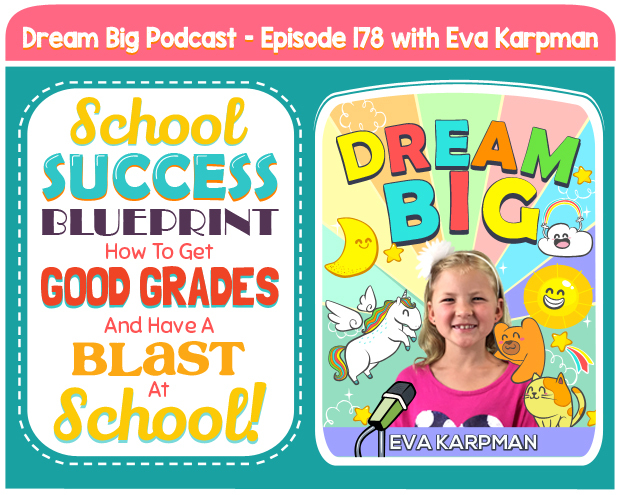 Share this: 
LISTEN TO OUR PODCAST
Subscribe and listen to the DREAM BIG Podcast on:
iTunes  |  Stitcher  |  Google Play Music  |  Soundcloud  |  iHeartRadio  |  Spotify
SOLO EPISODE FROM EVA
It took us over 3 years — but Eva has finally launched her first product, the School Success Blueprint at SchoolSuccessBlueprint.com. We could not be more proud of this professionally illustrated video workshop series. The Dream Big Podcast podcast (178 episodes now) has and will continue to be free — but we have heard from so many of you who wanted Eva to go deep on a particular subject. In surveys to our listeners, we noticed a common pattern. Parents are struggling to get their kids to focus on school, especially with all the distractions now with devices and the internet. That's why we created School Success Blueprint, which shares the top mindset and productivity principles Eva has learned interviewing top performers, like Simon Sinek, Mel Robbins, General Stanley McCrystal and Kobe Bryant.
In this episode, Eva shares the 3-pillar framework of the School Success Blueprint, including (1) Mentality: Why having a "School Rocks" mentality is vital to your success at school; (2) Priorities: The "Rocks, Pebbles and Sand" Prioritization Framework, which will teach your kids why they should complete important school work before playing games or turning on devices; and (3) Productivity: The top 5 productivity strategies that Eva has learned interviewing world-class performers, including the Pareto 80-20 rule and Pomodoro Time Management technique.
The Blueprint is also packed with 4 amazing bonuses on (1) S.M.A.R.T. Goals Framework; (2) Ultimate Planning System to show kids how to use a calendar to plan yearly, monthly, weekly and daily goals (planning sheets included); (3) Eva's Big Dreamer morning routine; and (4) A Shy Kid's Guide To Making Friends.
All of the workshops and bonuses are beautifully illustrated and cost less than a family outing to IHOP! Eva worked tirelessly the last 4 months to put this together, and we are super proud of the result. We have an iron-clad 30-day money back guarantee, so enroll in SchoolSuccessBlueprint today for a risk-free trial. Make this small investment in your kids' future today at SchoolSuccessBlueprint.com.
RESOURCES
SCHOOL SUCCESS BLUEPRINT 
School Success Blueprint teaches your kids the top productivity and mindset strategies to excel academically and socially at school. Learning these principles at a young age will give your child a lifetime of advantages.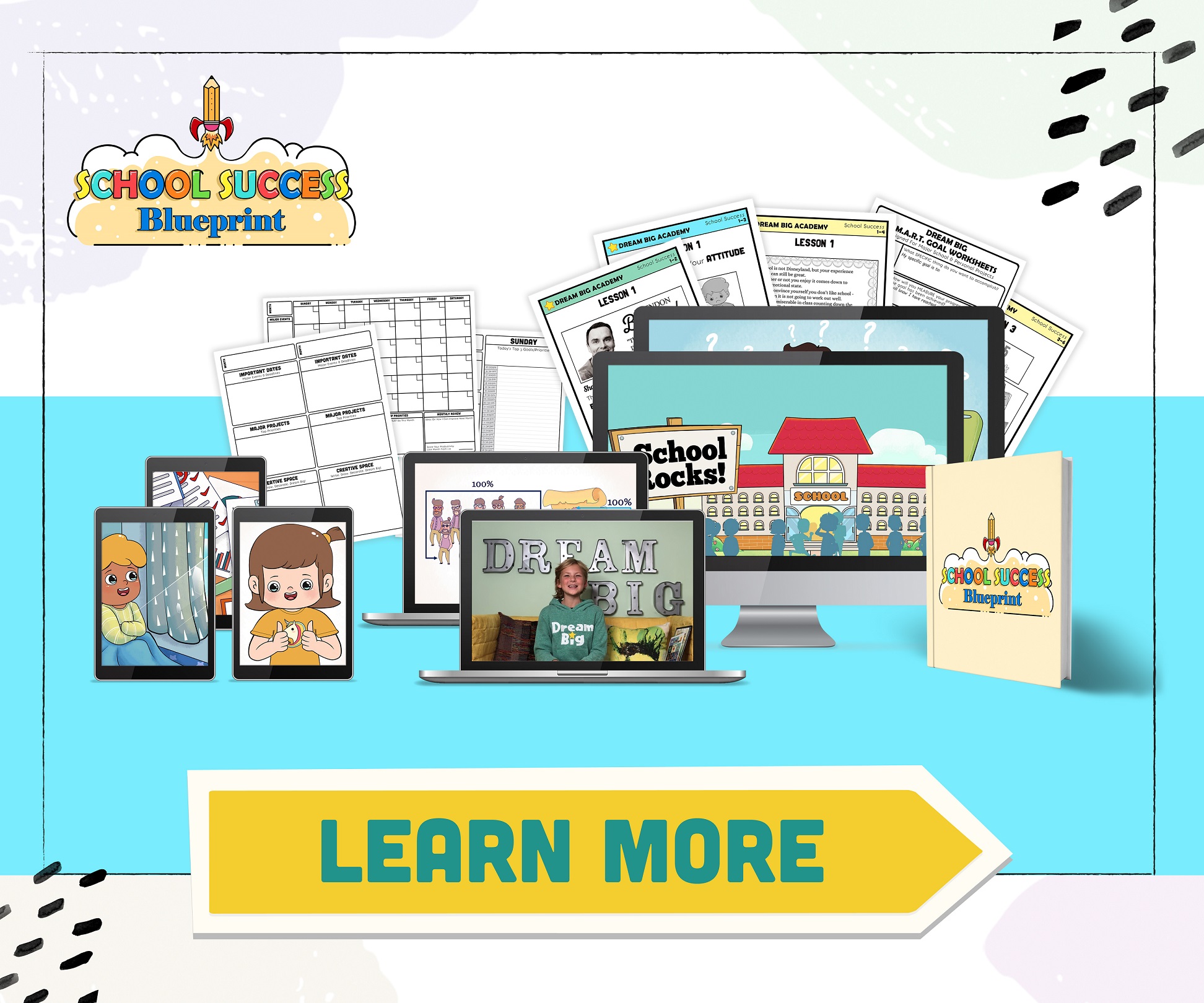 THANK YOU FOR LISTENING — SUBSCRIBE & LEAVE A HONEST REVIEW. GET FREE PERSONALIZED STICKERS!
To get Dream Big episodes sent directly to your device as they are published, you can subscribe:
Subscribe and listen to the DREAM BIG Podcast on:
iTunes  |  Stitcher  |  Google Play Music  |  Soundcloud  |  iHeartRadio  |  Spotify
If you received value from our podcast, we would greatly appreciate if you could take a minute to leave us a review on iTunes review on iTunes here. This helps us get more exposure for the podcast and in turn allows us to inspire more people to dream big. We read each and every review and are so grateful to our listeners who have taken the time to write us one. For a limited time only, as a way to say thank you for taking the time to leave an honest review, we will mail you 48 free personalized stickers! Follow the instructions at DreamBigPodcast.com/bonus to get your free stickers!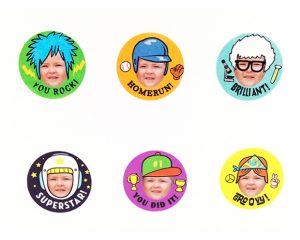 Thanks again for all of your amazing support.
Share this: