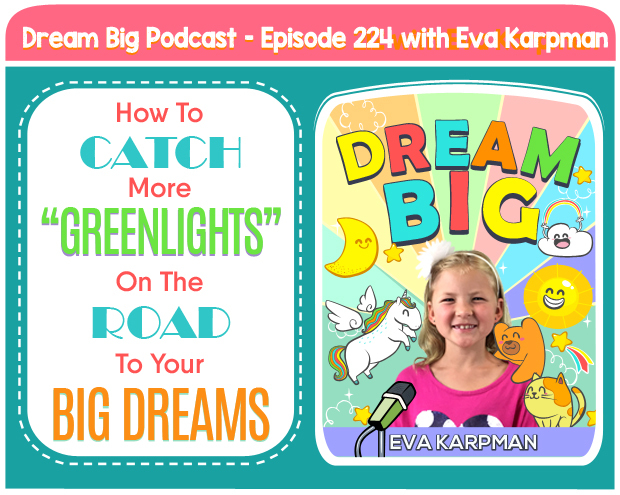 Share this: 
LISTEN TO OUR PODCAST
Subscribe and listen to the DREAM BIG Podcast on:
iTunes  |  Stitcher  |  Google Play Music  |  Soundcloud  |  iHeartRadio  |  Spotify
SOLO EPISODE FROM EVA
Have you ever been in the car in a rush to get to your destination, and hit a red light at practically every intersection along the way. And on other days, you might take the same route and enjoy green lights all the way without having to stop once. Matthew McConaughey talks about how to catch more greenlights in life in his new memoir, which is one of the most celebrated books of 2020 and appropriately titled "Greenlights."
We've listened to Matthew brilliantly discuss the concept of Greenlights on this book tour, and Eva loves to share when complex subjects about life can be broken down into a memorable analogy. In this episode, Eva dives deep into the analogy that is the center of Matthew's philosophy of life. We believe that understanding and applying this analogy in your life can help you reach your big dreams, and do so without as many stops along the way.
Thank you Matthew for giving the world this gift, and if anyone has a connection to Matthew McConaughey, please let him know that Eva will give him the green light to be a guest on the Dream Big Podcast at any time 🙂
RESOURCES
Not sure where to get started?
It is as easy as 1, 2, 3.
Step 1 – Enjoy These FREE Resources:
Step 2 – Subscribe To The Dream Big Podcast
Step 3 – Connect With Our Community
Share With Eva How The Dream Big Podcast Has Impacted Your Family's Life. Eva Will Respond With A Personalized Video Message 🙂