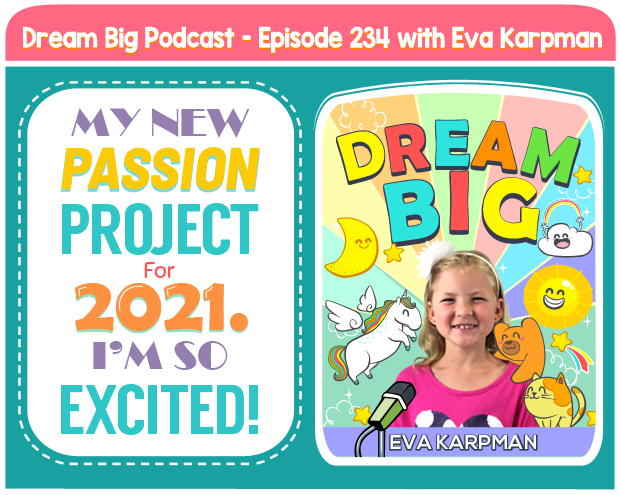 Share this: 
LISTEN TO OUR PODCAST
Subscribe and listen to the DREAM BIG Podcast on:
iTunes  |  Stitcher  |  Google Play Music  |  Soundcloud  |  iHeartRadio  |  Spotify
SOLO EPISODE FROM EVA
It's the start of New Year – a great time to develop new passions and new skills.   About a month ago, Eva came to us filled with excitement as she explained her plans to plant a garden in 2021.  When Eva sets her mind on something with this level of intention and focus, we know that nothing is going to stop her and so we are thrilled to support her new passion project.  
In this episode, Eva shares why she is so passionate about planting a garden, what she learned from our family's failed attempt to do so a few years ago, and why this time the result is going to be different.  Eva will be getting more active on the Dream Big Podcast Instagram account this year — so please be sure to follow us to get regular Instagram story updates on Eva's garden, the podcast, and other exciting announcements this year.  The entire Karpman family is almost as excited for 2021 as Eva is for her new garden, which means we are super, super excited 🙂
RESOURCES
Not sure where to get started?
It is as easy as 1, 2, 3.
Step 1 – Enjoy These FREE Resources:
Step 2 – Subscribe To The Dream Big Podcast
Step 3 – Connect With Our Community
Share With Eva How The Dream Big Podcast Has Impacted Your Family's Life. Eva Will Respond With A Personalized Video Message 🙂