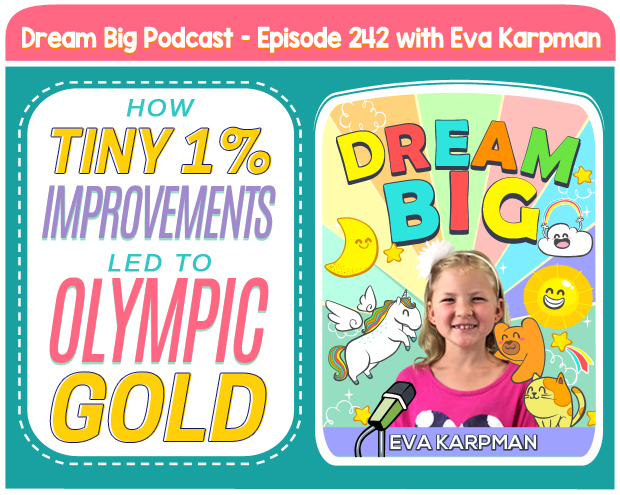 Share this: 
LISTEN TO OUR PODCAST
Subscribe and listen to the DREAM BIG Podcast on:
iTunes  |  Stitcher  |  Google Play Music  |  Soundcloud  |  iHeartRadio  |  Spotify
SOLO EPISODE FROM EVA
James Clear is one of the world's leading experts in habit formation and performance improvement. In his New York Times best selling book Atomic Habits, which has sold more than 3 million copies worldwide, James shares the remarkable turnaround of Great Britain Cycling which in under a decade went from being a laughing stock to the most dominant cycling team in modern history.
But what is even more remarkable is the strategy that was responsible for these then unthinkable results. In this episode, Eva shares how Dave Brailsford, who was hired in 2003 to be the team's performance director, ushered in this amazing new era of cycling for Great Britain, and most importantly, how we can implement the same strategy in our own lives to see remarkable results as well.
Thank you James Clear for sharing the story of Great Britain cycling and the underlying strategy with over 3 million (and growing) readers, and now to all the Big Dreamers who will benefit from this Mentor Magic as well 🙂
RESOURCES
Not sure where to get started?
It is as easy as 1, 2, 3.
Step 1 – Enjoy These FREE Resources:
Step 2 – Subscribe To The Dream Big Podcast
Step 3 – Connect With Our Community
Share With Eva How The Dream Big Podcast Has Impacted Your Family's Life. Eva Will Respond With A Personalized Video Message 🙂