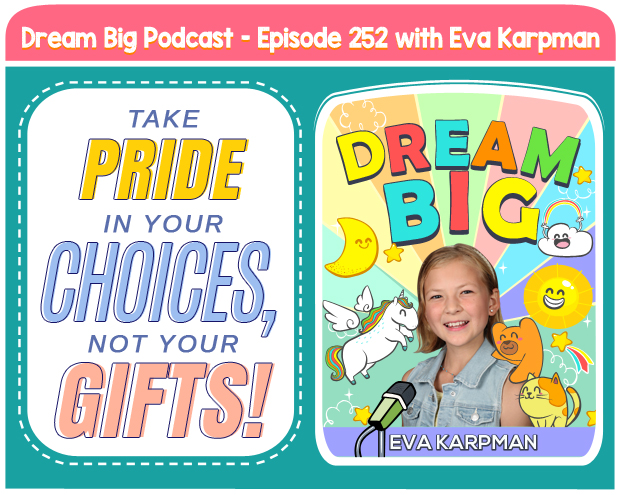 Share this: 
LISTEN TO OUR PODCAST
Subscribe and listen to the DREAM BIG Podcast on:
iTunes  |  Stitcher  |  Google Play Music  |  Soundcloud  |  iHeartRadio  |  Spotify
SOLO EPISODE FROM EVA
Jeff Bezos was once asked what makes someone successful. Jeff is uniquely qualified to answer this question, considering he founded ecommerce giant Amazon.com and is one of the wealthiest people on the planet. In this episode, Eva shares Jeff's response which to paraphrase was that successful people have a combination of gifts (e.g. natural-born talent) and a strong work ethic (e.g. the grit to develop those talents). Jeff further explained that we can celebrate our gifts, but we should not be proud of them. Instead we should take pride in the choice we make to work hard and become the best versions of ourselves.
Eva could not agree more, and shares some examples of friends and a past guest who exemplify this combination of gifts + work ethic. Thank you to Jeff Bezos for making this eye-opening distinction, which Eva can now share with all the Big Dreamers!
RESOURCES
Not sure where to get started?
It is as easy as 1, 2, 3.
Step 1 – Enjoy These FREE Resources:
Step 2 – Subscribe To The Dream Big Podcast
Step 3 – Connect With Our Community
Share With Eva How The Dream Big Podcast Has Impacted Your Family's Life. Eva Will Respond With A Personalized Video Message 🙂