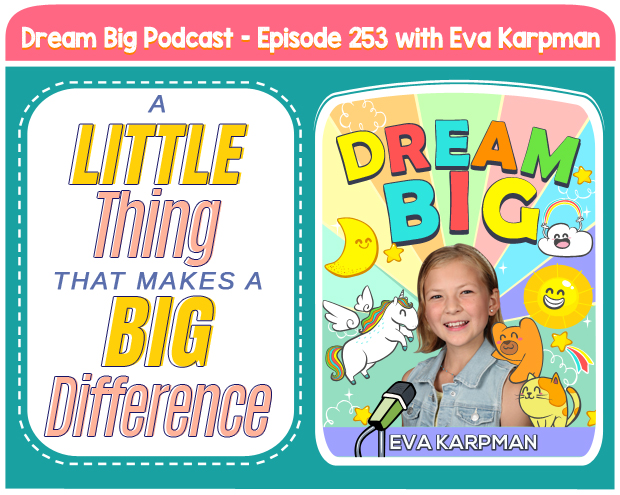 Share this: 
LISTEN TO OUR PODCAST
Subscribe and listen to the DREAM BIG Podcast on:
iTunes  |  Stitcher  |  Google Play Music  |  Soundcloud  |  iHeartRadio  |  Spotify
SOLO EPISODE FROM EVA
This week's episode is inspired by Amberley Snyder, who as a young girl developed a love of horses and was on her way to becoming one of the world's best in rodeo. In 2009, she won the National Little Britches Rodeo Association All-Around Cowgirl World Championship. Amberley's life changed forever on January 10, 2010. She was driving her truck and sadly not wearing a seatbelt. She took her eyes off the road for a brief moment and the next thing she knew her car was rolling and she was ejected from the vehicle and ended up breaking her neck, leaving her paralzyed from the waist down. Instead of giving up on her passion for horses and the idea of riding again, Amberley told her doctors that she would ride a horse again and even compete in rodeo. And only 4 months after the accident, Amberley was back on her horse and ultimately realized her dream of competing in rodeos. In this episode, Eva shares Amberley's story and a quote that Amberley says changed her life forever: "Attitude is a little thing that makes a big difference." Please be sure to watch the video we link in the resources section. It will give you goosebumps to see Amberley hoist herself onto her horse from a wheelchair, and ride strapped to her horse in rodeo competitions. Thank you Amberley for being such a powerful example of the power of attitude, and how that little decision we make every morning makes all the difference.
RESOURCES
Not sure where to get started?
It is as easy as 1, 2, 3.
Step 1 – Enjoy These FREE Resources:
Step 2 – Subscribe To The Dream Big Podcast
Step 3 – Connect With Our Community
Share With Eva How The Dream Big Podcast Has Impacted Your Family's Life. Eva Will Respond With A Personalized Video Message 🙂