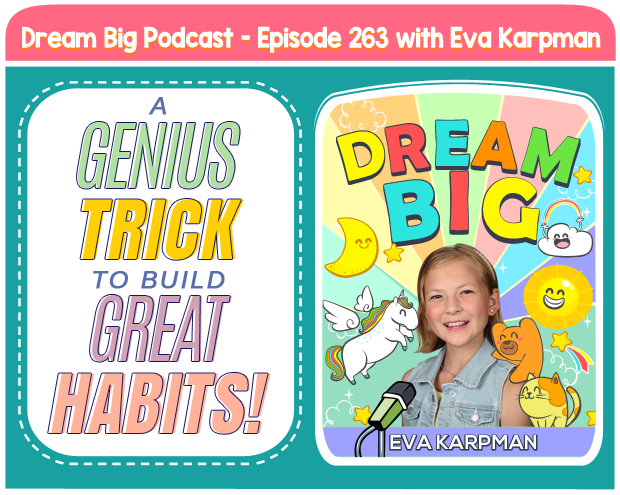 Share this: 
LISTEN TO OUR PODCAST
Subscribe and listen to the DREAM BIG Podcast on:
iTunes  |  Stitcher  |  Google Play Music  |  Soundcloud  |  iHeartRadio  |  Spotify
SOLO EPISODE FROM EVA
Like most content creators, Joey Schweitzer started making Youtube videos just for fun not really thinking it would become a full-time career. But his videos, which are mostly about self-improvement, were so well made and he is such a talented storyteller, that his channel quickly amassed a huge following and as of this writing, over 1.3 million subscribers enjoy his videos that inspire you to live your best life.
This particular episode focuses on an amazing idea that Joey shared in a video entitled: "How I tricked my brain to like doing hard things." Specifically, Joey shares how he uses a technique called "habit bunching" to build new habits. In Episode 263, Eva shares what "habit bunching" is, and how all of our Big Dreamers can implement this little trick as well!
RESOURCES
Not sure where to get started?
It is as easy as 1, 2, 3.
Step 1 – Enjoy These FREE Resources:
Step 2 – Subscribe To The Dream Big Podcast
Step 3 – Connect With Our Community
Share With Eva How The Dream Big Podcast Has Impacted Your Family's Life. Eva Will Respond With A Personalized Video Message 🙂