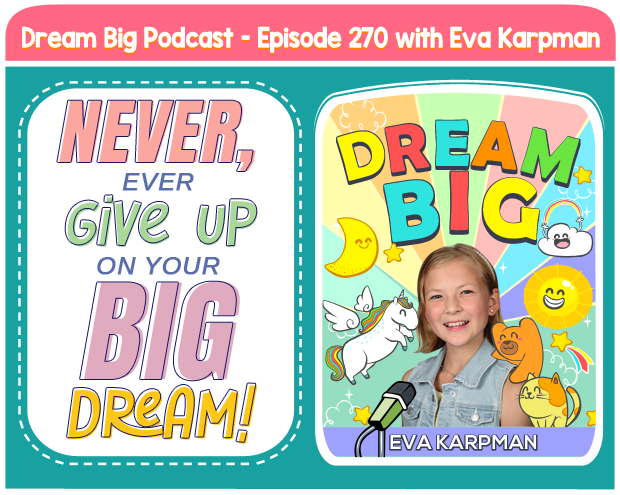 Share this: 
LISTEN TO OUR PODCAST
Subscribe and listen to the DREAM BIG Podcast on:
iTunes  |  Stitcher  |  Google Play Music  |  Soundcloud  |  iHeartRadio  |  Spotify
SOLO EPISODE FROM EVA
Michaela DePrince was born in the midst of a horrific civil war in Sierra Leone, West Africa. Her father was killed by rebels, and shortly after her father's death, her mother died of fever and starvation. As if life was not already difficult enough, Michaela has a skin condition which causes patches of her skin to lose its color. In her village, this was considered the curse of the devil and she was abandoned by her uncle and lived in an orphanage where she was the least favorite child out of 27 kids — which meant she was the last to eat at every meal. Fast forward to today, and Michaela is a professional ballerina, competed on Dancing With The Stars, performed in Madonna and Beyonce music videos, and spoke alongside Barack Obama at a leadership conference. In this episode, Eva shares how this remarkable lady was able to overcome the living nightmare that was her early childhood and fulfill her dream of being a professional ballerina. Michaela's story is a powerful reminder that circumstances outside of your control do not define you and to never, ever give up on your dreams.
RESOURCES
Not sure where to get started?
It is as easy as 1, 2, 3.
Step 1 – Enjoy These FREE Resources:
Step 2 – Subscribe To The Dream Big Podcast
Step 3 – Connect With Our Community
Share With Eva How The Dream Big Podcast Has Impacted Your Family's Life. Eva Will Respond With A Personalized Video Message 🙂