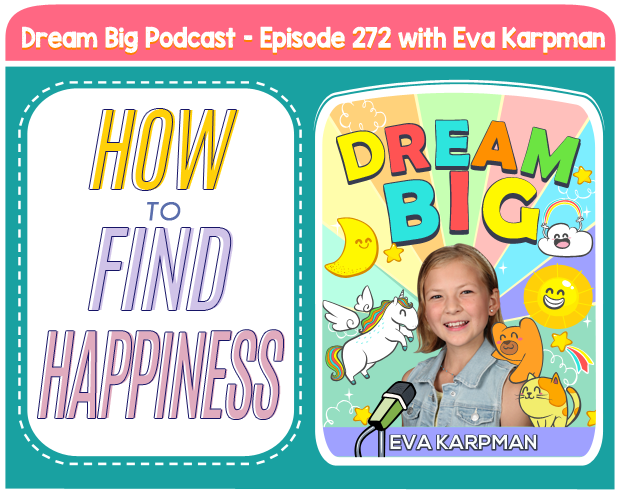 Share this: 
LISTEN TO OUR PODCAST
Subscribe and listen to the DREAM BIG Podcast on:
iTunes  |  Stitcher  |  Google Play Music  |  Soundcloud  |  iHeartRadio  |  Spotify
SOLO EPISODE FROM EVA
You may not know the name but Bobby Hall, but if you have followed the music scene for the past decade you likely know of the multi-platinum recording artist known as Logic. Logic is Bobby Hall (or I guess Bobby Hall is Logic depending on how you look at it!). Logic has a new book out called the Bright Future which is a memoir of his journey from a horrifically abusive childhood to becoming one of the most accomplished and respected musical artists of his generation.  
Logic has been out promoting his memoir and in a recent interview, he was asked about how to find happiness.  Logic grew up in very difficult circumstances with an alcoholic mother and an absent father who was addicted to crack cocaine.  It was a struggle to survive yet alone become successful.  
In this episode, Eva shares Logic's enlightening answer on how  he found happiness.  Hint: He didn't find happiness by becoming rich or famous.  It is an important lesson for all the young Big Dreamers who are constantly bombarded with messages about how money and fame is all what matters.
RESOURCES
Not sure where to get started?
It is as easy as 1, 2, 3.
Step 1 – Enjoy These FREE Resources:
Step 2 – Subscribe To The Dream Big Podcast
Step 3 – Connect With Our Community
Share With Eva How The Dream Big Podcast Has Impacted Your Family's Life. Eva Will Respond With A Personalized Video Message 🙂