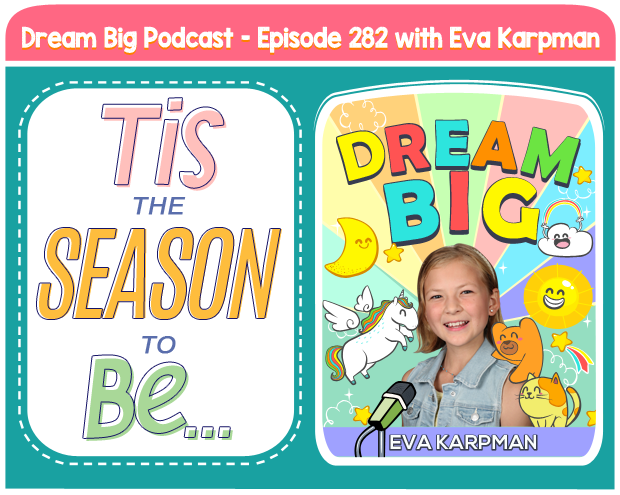 Share this: 
LISTEN TO OUR PODCAST
Subscribe and listen to the DREAM BIG Podcast on:
iTunes  |  Stitcher  |  Google Play Music  |  Soundcloud  |  iHeartRadio  |  Spotify
SOLO EPISODE FROM EVA
Tis The Season To Be…. KIND.   And guess what, when you are kind, you will also be JOLLY. 
In this episode, Eva shares a sweet story of a random act of kindness that her sister Sophia recently performed.  It is important to note that  Sophia's action required no real effort on her part.  She didn't have to pay for it.  All she did was be thoughtful in a situation where she didn't have to be, and that made all the difference.  
Listen to the episode to learn more about this little, sweet act of kindness that Sophia performed, and why small actions can make such a big impact in your relationships.  Eva also challenges all Big Dreamers to perform a random act of kindness this Holiday season.   
Be kind, spread love, and Happy Holidays!
Not sure where to get started?
It is as easy as 1, 2, 3.
Step 1 – Enjoy These FREE Resources:
Step 2 – Subscribe To The Dream Big Podcast
Step 3 – Connect With Our Community
Share With Eva How The Dream Big Podcast Has Impacted Your Family's Life. Eva Will Respond With A Personalized Video Message 🙂