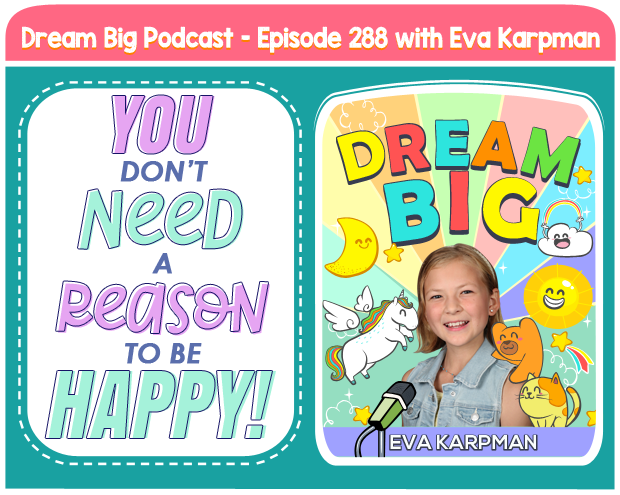 Share this: 
LISTEN TO OUR PODCAST
iTunes  |  Stitcher  |  Google Play Music  |  Soundcloud  |  iHeartRadio  |  Spotify
SOLO EPISODE FROM EVA
Have you ever met someone who has far less than you in terms of material wealth but is way, way happier? These people are living proof that you don't need money to buy happiness. In fact, as Eva explains in today's episode, you don't need any reason to be happy. You can just decide to be happy. Eva shares two examples of people who have far "less" than our family — yet are making the decision to be happy. These people have inspired us to proactively work in 2022 on making the decision to be happy more often, and we know that they will inspire you as well!
Not sure where to get started?
It is as easy as 1, 2, 3.
Step 1 – Enjoy These FREE Resources:
Step 2 – Subscribe To The Dream Big Podcast
Step 3 – Connect With Our Community
Share With Eva How The Dream Big Podcast Has Impacted Your Family's Life. Eva Will Respond With A Personalized Video Message 🙂