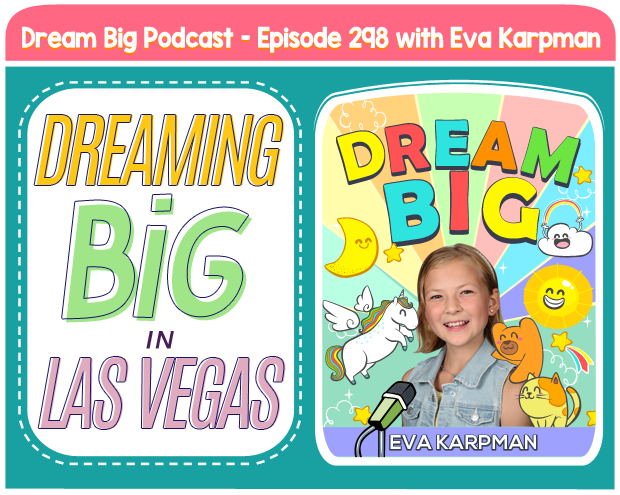 Share this: 
LISTEN TO OUR PODCAST
iTunes  |  Stitcher  |  Google Play Music  |  Soundcloud  |  iHeartRadio  |  Spotify
SOLO EPISODE FROM EVA
We've spent the majority of our time in the past few months in Big Bear Lake, a mountain village a few hours outside of Los Angeles.  The beauty is in nature — the snow capped mountains, the majestic trees, and of course the stunning lake.  The town itself is charming, but as you can imagine there are no tall buildings and just a small selection of restaurants and shops in the charming village.  That's probably why it came as a complete shock to our system when we decided to visit Las Vegas this past weekend.  Turns out, it is only a 3 hour drive from Big Bear Lake.  So we decided to go on an adventure.   Eva and Sophia were simply amazed that in this barren desert, Big Dreamers had built a pyramid, New York, Paris, Venice, and of course if you've been to Vegas you know the list goes on and on.  In this episode, Eva shares some highlights from the trip, and how it inspired her more than ever to Dream Big.  I must say it was surreal to take our kids to see one of the great illusionists of our time, David Copperfield, who Olga and I remember from our own childhood.   Enjoy the episode! 
RESOURCES
Not sure where to get started?
It is as easy as 1, 2, 3.
Step 1 – Enjoy These FREE Resources:
Step 2 – Subscribe To The Dream Big Podcast
Step 3 – Connect With Our Community
Share With Eva How The Dream Big Podcast Has Impacted Your Family's Life. Eva Will Respond With A Personalized Video Message 🙂