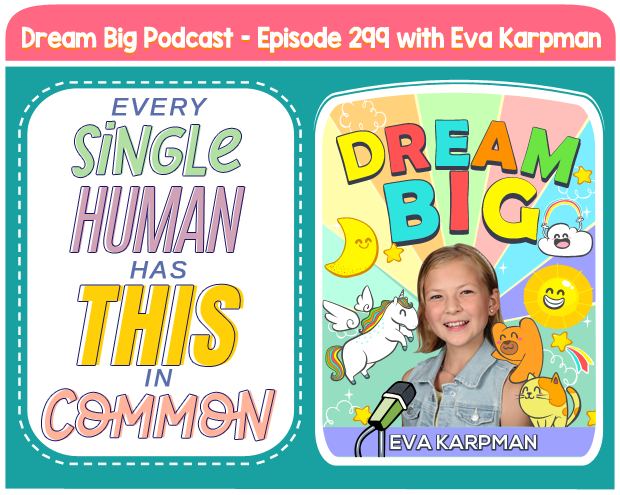 Share this: 
LISTEN TO OUR PODCAST
iTunes  |  Stitcher  |  Google Play Music  |  Soundcloud  |  iHeartRadio  |  Spotify
SOLO EPISODE FROM EVA
One of Eva's core beliefs is that every human has a unique gift to share with the world.  Yet, there is one reality that we all undeniably have in common.  For each and every one of us, there are 24 hours in a day.  The people who realize their potential and make their dreams come true understand that those hours are precious, and refuse to squander the majority of their free time on distractions.  Eva shares how she has been spending her free time recently (hint: it's not been binge watching shows on Netflix) and challenges all Big Dreamers to be mindful of how they are spending their time. 
RESOURCES
Not sure where to get started?
It is as easy as 1, 2, 3.
Step 1 – Enjoy These FREE Resources:
Step 2 – Subscribe To The Dream Big Podcast
Step 3 – Connect With Our Community
Share With Eva How The Dream Big Podcast Has Impacted Your Family's Life. Eva Will Respond With A Personalized Video Message 🙂