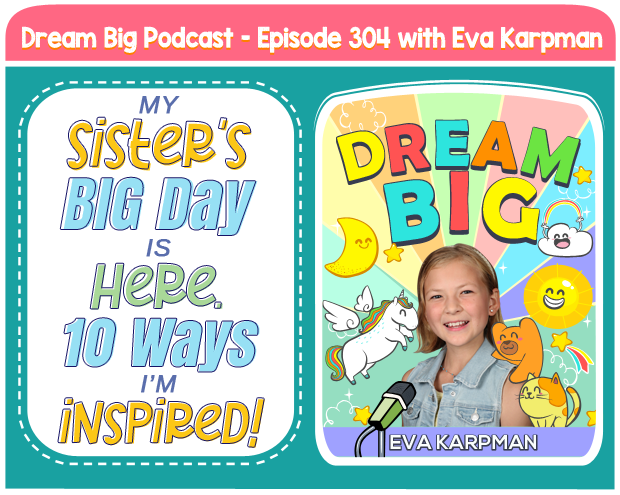 Share this: 
LISTEN TO OUR PODCAST
iTunes  |  Stitcher  |  Google Play Music  |  Soundcloud  |  iHeartRadio  |  Spotify
SOLO EPISODE FROM SOPHIA
This coming weekend, Eva will be celebrating her bat mitzvah.This is an important day in the Jewish tradition as it symbolizes Eva coming of age — i.e when a child becomes an adult.  
At the ceremony, Sophia will be giving a speech on the 10 ways that Eva inspires her.  We thought it would be nice to have Sophia share what she'll be telling our family at the ceremony with our extended family here at the Dream Big Podcast!  
Congrats to Eva on this wonderful milestone.  We are so proud of you!
Not sure where to get started?
It is as easy as 1, 2, 3.
Step 1 – Enjoy These FREE Resources:
Step 2 – Subscribe To The Dream Big Podcast
Step 3 – Connect With Our Community
Share With Eva How The Dream Big Podcast Has Impacted Your Family's Life. Eva Will Respond With A Personalized Video Message 🙂