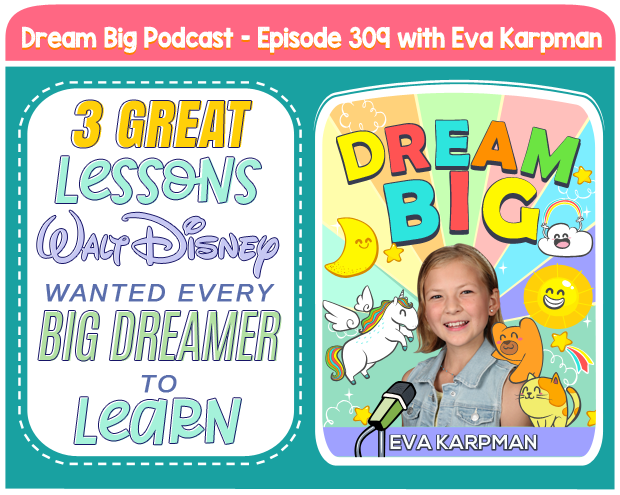 Share this: 
LISTEN TO OUR PODCAST
iTunes  |  Stitcher  |  Google Play Music  |  Soundcloud  |  iHeartRadio  |  Spotify
SOLO EPISODE FROM SOPHIA
How many rejections are you willing to take before giving up on your dream? In today's episode, Sophia and Olga talk about the visionary who created the happiest and the most magical place in the world, Walt Disney. He is proof that even if you get more NOs than YES, about 300 to be precise, if you have the vision, will and determination, you will make your dream a reality. Sophia also shares the most memorable moment from her recent Disneyland trip, and the 3 important lessons we can all learn from Walt Disney.  
We challenge all you big dreamers listening to try something you are afraid of or know nothing about— expect rejections, cook up new strategies and try again. Repeat as many times as needed! Take notice of how people's reactions differ when you try different methods to get your desired result. One such strategy is to imagine yourself in the other person's shoes: what can you say or do that will get the result you want but also be of benefit to others? Let us know!
Not sure where to get started?
It is as easy as 1, 2, 3.
Step 1 – Enjoy These FREE Resources:
Step 2 – Subscribe To The Dream Big Podcast
Step 3 – Connect With Our Community
Share With Eva How The Dream Big Podcast Has Impacted Your Family's Life. Eva Will Respond With A Personalized Video Message 🙂