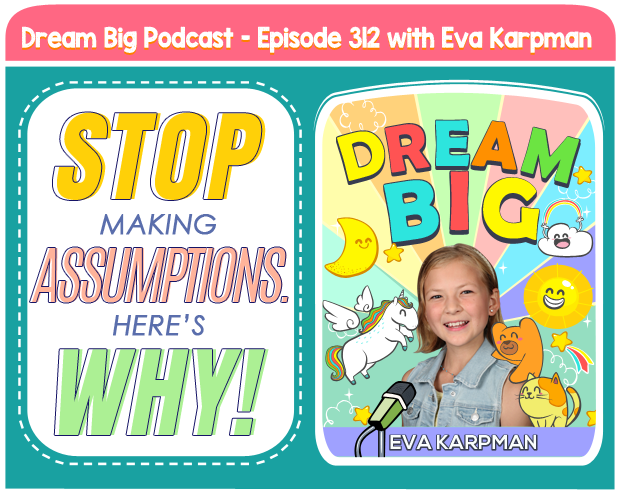 Share this: 
LISTEN TO OUR PODCAST
iTunes  |  Stitcher  |  Google Play Music  |  Soundcloud  |  iHeartRadio  |  Spotify
SOLO EPISODE FROM SOPHIA
Have you ever heard of the phrase, Ask questions; don't make assumptions?  In this episode, Sophia tells the story of her experience going to the Diamond Head on the Hawaiian island of Oʻahu and how her experience made her realize that assumptions can be helpful, but also can be proven unproductive— even damaging.   
This week, our challenge for you big dreamers is that if you hear someone make assumptions about a situation, ask them to rethink their thoughts. Who knows, Maybe they don't even know the whole story. Try to help them and you'll see that life is so much better without (making quick) assumptions. 
Join Sophia in her journey, and follow us on Instagram at https://instagram.com/dreambigpodcast Enjoy the episode!
Not sure where to get started?
It is as easy as 1, 2, 3.
Step 1 – Enjoy These FREE Resources:
Step 2 – Subscribe To The Dream Big Podcast
Step 3 – Connect With Our Community
Share With Eva How The Dream Big Podcast Has Impacted Your Family's Life. Eva Will Respond With A Personalized Video Message 🙂