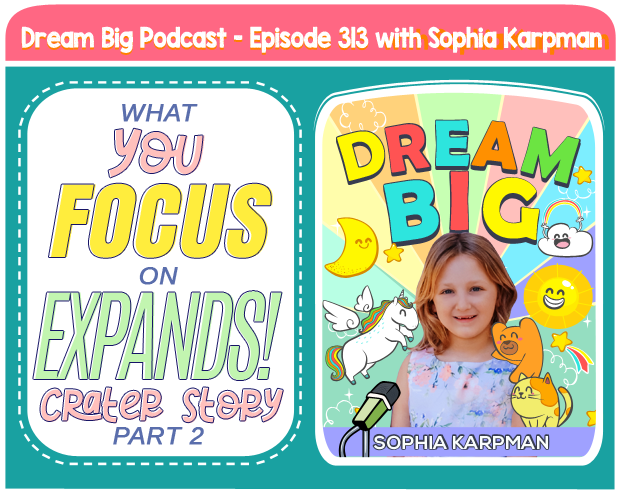 Share this: 
LISTEN TO OUR PODCAST
iTunes  |  Stitcher  |  Google Play Music  |  Soundcloud  |  iHeartRadio  |  Spotify
SOLO EPISODE FROM SOPHIA
Today's episode is inspired by Tony Robbins' famous quote, "You Are Not a Creature of Circumstance, You're the Creator of Your Life!" It encourages us all to choose what we create, and essentially, the trajectory of our lives.
This week, Sophia continues to tell the story of her experience climbing the Diamond Head. In this second part, she'll share the amazing surprise that was waiting for her when she finally reached the top of the crater. She also shares important lessons that her mom, Olga, learned from the legend Tony Robbins, and how it helped her when they started heading down the mountain.
We're excited to see how you choose to use what you learn from this episode. Enjoy!
Join Sophia in her journey, and follow us on Instagram at https://instagram.com/dreambigpodcast Enjoy the episode!
Not sure where to get started?
It is as easy as 1, 2, 3.
Step 1 – Enjoy These FREE Resources:
Step 2 – Subscribe To The Dream Big Podcast
Step 3 – Connect With Our Community
Share With Eva How The Dream Big Podcast Has Impacted Your Family's Life. Eva Will Respond With A Personalized Video Message 🙂