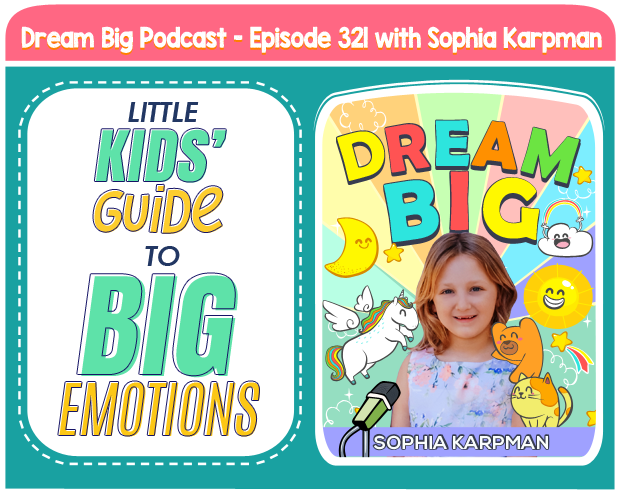 Share this: 
LISTEN TO OUR PODCAST
iTunes  |  Stitcher  |  Google Play Music  |  Soundcloud  |  iHeartRadio  |  Spotify
SOLO EPISODE FROM SOPHIA
This week, Sophia and Olga talk about the eight primary built-in emotions that we all feel, and how Sophia experienced and dealt with them all when she travelled to Siberia a few weeks ago.
While preparing for this episode, Sophia and Olga came across a very informative book entitled Exploring Emotions by Paul Christelis. This book is the perfect way to teach the young big dreamers about dealing with different emotions, what "inner weathers" are, and the importance of acknowledging our emotions. The book is so insightful that Sophia and Olga are doing something that's never been done before in this podcast: read a book. You can purchase Paul's book on Amazon here.
Our challenge for you this week will be based on Paul's book. We would like you to check your personal weather report, be mindful of your emotions and make it a habit to share them with your family every night. Discuss it. We would love to hear your experience so please email us at [email protected]. Enjoy the episode!
RESSOURCES
Not sure where to get started?
It is as easy as 1, 2, 3.
Step 1 – Enjoy These FREE Resources:
Step 2 – Subscribe To The Dream Big Podcast
Step 3 – Connect With Our Community
Share With Eva How The Dream Big Podcast Has Impacted Your Family's Life. Eva Will Respond With A Personalized Video Message 🙂