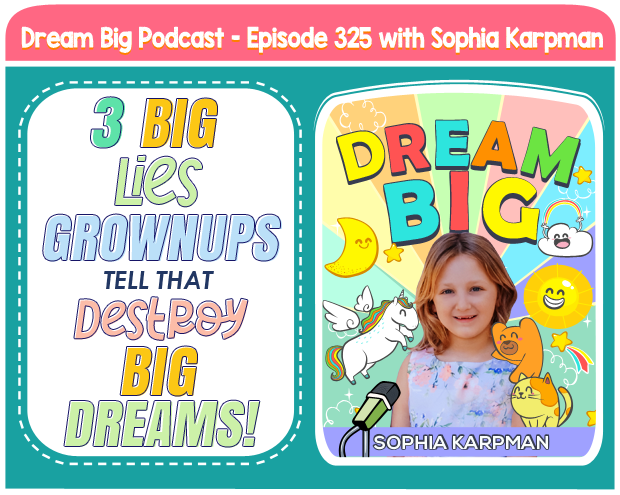 Share this: 
LISTEN TO OUR PODCAST
iTunes  |  Stitcher  |  Google Play Music  |  Soundcloud  |  iHeartRadio  |  Spotify
SOLO EPISODE FROM SOPHIA
We are living in times where social media plays a key role in the current generation's development. We barely remember the time when cell phones, the internet, Amazon, YouTube and Netflix were not available!
In today's episode, Sophia and Olga talk about the three common lies that we start believing if we consume a lot of social media, and why being aware, which means being equipped with the remedy against this poison, is an absolute must.
Our challenge for you this week, big dreamers is whenever you catch yourself or an adult constantly saying the phrase, I don't have time, or I can't, or I don't deserve this, stop them or yourself immediately. Better yet, write these down, and say the opposite out loud like I'll find a way, I can, I deserve this. Start the abundance mindset, and tell yourself that life is happening for me and not against me. Tell us all about it at our FB and IG pages, @dreambigpodcast. Enjoy the episode!
Not sure where to get started?
It is as easy as 1, 2, 3.
Step 1 – Enjoy These FREE Resources:
Step 2 – Subscribe To The Dream Big Podcast
Step 3 – Connect With Our Community
Share With Eva How The Dream Big Podcast Has Impacted Your Family's Life. Eva Will Respond With A Personalized Video Message 🙂