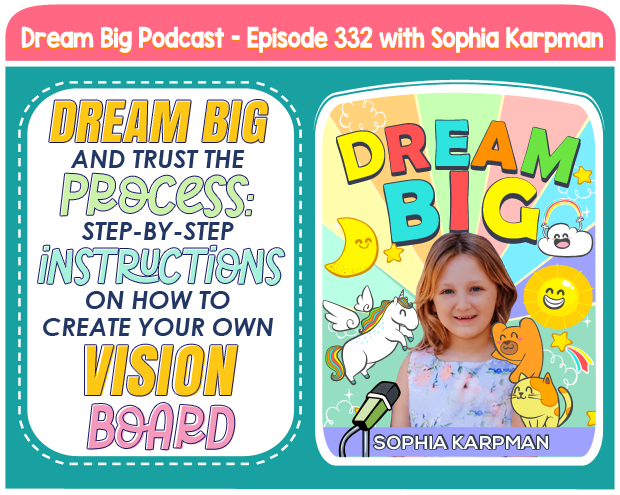 Share this: 
LISTEN TO OUR PODCAST
iTunes  |  Stitcher  |  Google Play Music  |  Soundcloud  |  iHeartRadio  |  Spotify
SOLO EPISODE FROM SOPHIA
Big Dreamers, have you ever wanted something so bad that you obsessed over it? You imagined yourself doing it, living it, breathing it? Have you also noticed that when you put all your energy towards it, it has a bigger chance to become a reality?
In today's episode, Sophia talks about the time when her mom, Olga, taught her about vision boards and how she created one on her own! Sophia and Olga provide step-by-step instructions on how you can create your own vision board, as well as the importance of having one.
This week, our challenge for you big dreamers is, you guessed it, create your own vision boards! Creating a vision board is a magical, alchemical process of intention, feeling, imagery, words, and actions. We're sure you're going to love it. Enjoy the episode.
RESOURCES
Not sure where to get started?
It is as easy as 1, 2, 3.
Step 1 – Enjoy These FREE Resources:
Step 2 – Subscribe To The Dream Big Podcast
Step 3 – Connect With Our Community
Share With Eva How The Dream Big Podcast Has Impacted Your Family's Life. Eva Will Respond With A Personalized Video Message 🙂