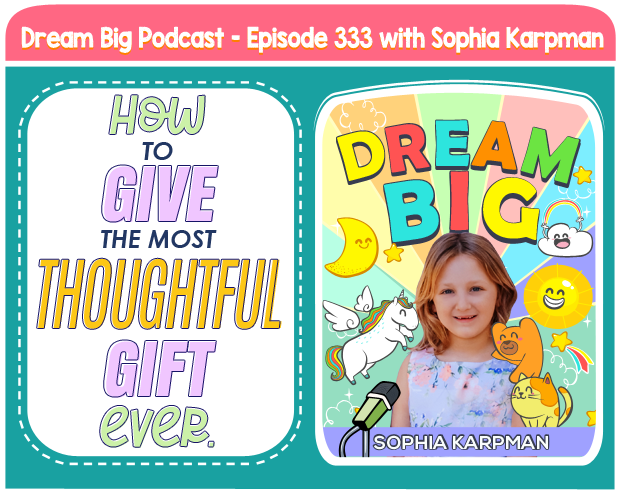 Share this: 
LISTEN TO OUR PODCAST
iTunes  |  Stitcher  |  Google Play Music  |  Soundcloud  |  iHeartRadio  |  Spotify
SOLO EPISODE FROM SOPHIA
Big Dreamers, as the holiday season draws near, have you also been thinking about what to gift your family and loved ones? For this festive episode, we thought it would be the greatest gift ever to all our amazing listeners to talk about how to master the art of gift giving.
The key to giving great gifts cannot be found in advertising or things that we see around us; it is to know and then give a gift based on your recipient's LOVE Language. There are 5 languages of love, according to Gary Chapman, and he believes that everybody's preferred way of receiving love can be divided into 5 categories. Basically, the categories say how a person knows that someone cares about them. In this episode, Sophia and Olga talk about some gift suggestions you can give to your family based on their love language.
You can use these suggestions to pick the right gift for a family member or a friend; what's more, you can use this technique not only during holidays but any time of the year. We're sure that they are going to love your gift! Happy Holidays, Big Dreamers!
Not sure where to get started?
It is as easy as 1, 2, 3.
Step 1 – Enjoy These FREE Resources:
Step 2 – Subscribe To The Dream Big Podcast
Step 3 – Connect With Our Community
Share With Eva How The Dream Big Podcast Has Impacted Your Family's Life. Eva Will Respond With A Personalized Video Message 🙂