Share this: 
LISTEN TO OUR PODCAST
Subscribe and listen to the DREAM BIG Podcast on:
iTunes  |  Stitcher  |  Google Play Music  |  Soundcloud  |  iHeartRadio  |  Spotify
TODAY'S GUEST
This week's topic is one that I'm sure most of our young Big Dreamers are going to love hearing about…  PLAY! Every child loves to play, but unfortunately not every kid has the same access to safe playspaces. It turns out that other than being fun, active play has been scientifically proven to be critical to a child's physical and social development. Fortunately, there are organizations that are working to make sure that every child gets the childhood they deserve, and leading the way in providing safe and fun playspaces is the national nonprofit KaBOOM! We were honored to have Amy Levner, Vice President of Communications and Marketing at KaBOOM!, to discuss the importance of play and the vital work KaBOOM! is doing to ensure that every child's life is filled with balanced and active play. KaBOOM! Is building its 3000th (yes three thousand!) playground this fall, and each playground is spreading happiness and joy to the thousands of kids and families who get to play on them.
Please enjoy our interview with Amy and then get outside and play with your friends and loved ones! And be sure to check out the KaBOOM website to find out about how you can get involved with this wonderful organization and even help contribute to its 3000th playground. KaBOOM! even has a page (kaboom.org/playce4kids) dedicated to its 3000th build, which will be a beautiful playground in our nation's capital to commemorate the organization's founding 22 years ago; provide a new, safe place to play; and, celebrate the work we've accomplished together. Even if you won't be in D.C. on October 18, you can celebrate with KaBOOM! by going to your favorite "PLAYce"and posting a pic with #playceforkids. What an incredible milestone and thank you again Amy for joining us on the podcast to tell us about this amazing organization.
WHAT YOU'LL LEARN
Amy's hometown and her favorite thing to do as a child.

The reason why Amy decided to join the KaBOOM! team and why its mission deeply resonated with her.

How KaBOOM! encourages kids to take an active role in the actual design of the playgrounds.

How long it takes KaBOOM! to build a playground – with the help of volunteers of course!

How you can become a KaBOOM! volunteer.

Amy explains the many scientifically-backed benefits of playing.  As if having fun was not reason enough!

Amy shares some examples of the typically boring places that KaBOOM! has turned into fun and awesome playspaces.

Amy describes the BIG DREAM KaBOOM! has for the future.

And so much more!
RESOURCES
THIS WEEK'S CHALLENGE
Big Dreamers! We know you are going to love this week's challenge! In honor of KaBOOM! building its 3000th playground, we are asking you to go out and play! Grownups, on October 21, please take your child to their favorite "PLAYce" and use the hastag #playceforkids to bring awareness to this amazing milestone. We even created a special download to commemorate the occasion with beautiful artwork for you to enjoy. You can claim the free download here
BECOME A DREAM BIG INSIDER
THANK YOU TO OUR SPONSOR, DATEVITATION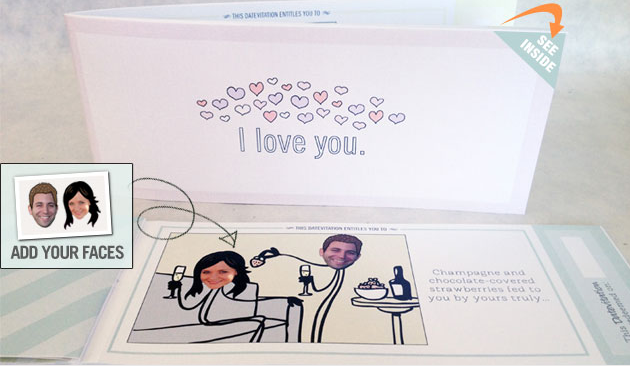 The sponsor of today's episode is Datevitation.com where you can create a custom love coupon book full of fun activities to do with the ones you love.  We love the selection of over 500+ activity ideas — and Datevitation has great options for books for kids to their parents, for parents to their kids, and for of course the classic romantic book for grown-ups to each other.   They even have an option to upload your photos and you can add your face to the adorable illustration options.  Eva made me a Datevitation book for my birthday last year and it was my favorite gift by far.  We had so much fun doing the activities in the book together and creating lifelong memories.
Special Deal – For our Dream Big community, Datevitation is offering a custom Datevitation book starting at just $15 including free shipping.   That's $15 for a completely custom gift — including shipping.   You get to pick the cover of your choice, 5 date activities, and can even add your photos to the illustrations.  If you would like to add more than 5 pages, you can do that for $1 each.  Just use the code DREAMBIG at checkout to take advantage of this amazing deal for a limited time only. You can get started here.
THANK YOU FOR LISTENING — SUBSCRIBE & LEAVE A HONEST REVIEW. GET FREE PERSONALIZED STICKERS!
To get Dream Big episodes sent directly to your device as they are published, you can subscribe:
Subscribe and listen to the DREAM BIG Podcast on:
iTunes  |  Stitcher  |  Google Play Music  |  Soundcloud  |  iHeartRadio  |  Spotify
If you received value from our podcast, we would greatly appreciate if you could take a minute to leave us a review on iTunes review on iTunes here. This helps us get more exposure for the podcast and in turn allows us to inspire more people to dream big. We read each and every review and are so grateful to our listeners who have taken the time to write us one. For a limited time only, as a way to say thank you for taking the time to leave an honest review, we will mail you 48 free personalized stickers! Follow the instructions at DreamBigPodcast.com/bonus to get your free stickers!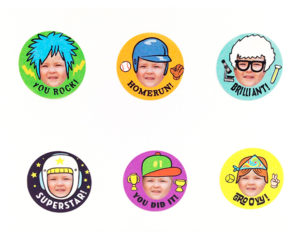 Thanks again for all of your amazing support.
Share this: