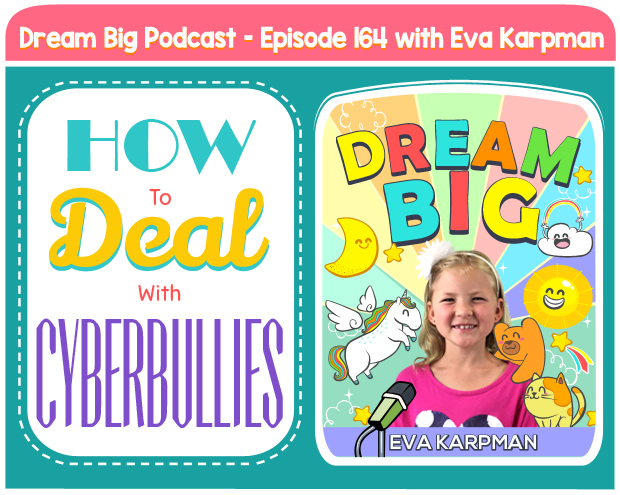 Share this: 
LISTEN TO OUR PODCAST
Subscribe and listen to the DREAM BIG Podcast on:
iTunes  |  Stitcher  |  Google Play Music  |  Soundcloud  |  iHeartRadio  |  Spotify
SOLO EPISODE FROM EVA
In recent months, 3 different Big Dreamers from around the world wrote to Eva about how to deal with people who say mean things about them online. Jenny from Long Island who recently started a YouTube channel, and is upset that commenters in her channel make fun of the way she dresses. Charlie from Dublin, Ireland who is thinking about starting a podcast but is self-conscious about his lisp and thinks that haters will poke fun at his voice. And Tim from Sydney, Australia who started a blog and is frustrated by the mean comments that have been posted about his writing skills. When we received a number of questions on the same topic, we know it is time to record a podcast episode on the issue.
Fortunately, one of our mentors Brendon Burchard recently created a video entitled "How To Deal With Haters."  Eva was really moved by Brendon's advice, and shares Brendon's tips as well as how she has applied Brendon's strategies to deal with the cyberbullies who have said mean things about our podcast.  We're huge fans of Brendon's work — so please do check out the resources section below to check out Brendon's original video and all his wonderful content.
As Eva mentions in the show, recently a number of cyberbullies have said terrible things about Eva and her voice. If you are getting value from the podcast, it would mean the world to us if you can take just a few minutes to leave an honest review on ITunes at dreambigpodcast.com/Itunes It is very sad that mean kids would try to hurt Eva, but fortunately she is strong and knows not to let them destroy her dreams. However, the cyberbullies 1-star reviews do hurt our rankings on iTunes, and we would be grateful if you can help counteract their impact with your own honest review. Thank you for your support!
RESOURCES
>> Get Eva's Free Confidence Secrets Course Here <<
BECOME A DREAM BIG INSIDER
CLAIM YOUR FREE DREAM BIG JOURNAL

We are currently offering a FREE & PERSONALIZED Dream Big Journal to say thank you for supporting our show.  Click the link above to claim your journal while this special offer is still available.
THANK YOU FOR LISTENING — SUBSCRIBE & LEAVE A HONEST REVIEW. GET FREE PERSONALIZED STICKERS!
To get Dream Big episodes sent directly to your device as they are published, you can subscribe:
Subscribe and listen to the DREAM BIG Podcast on:
iTunes  |  Stitcher  |  Google Play Music  |  Soundcloud  |  iHeartRadio  |  Spotify
If you received value from our podcast, we would greatly appreciate if you could take a minute to leave us a review on iTunes review on iTunes here. This helps us get more exposure for the podcast and in turn allows us to inspire more people to dream big. We read each and every review and are so grateful to our listeners who have taken the time to write us one. For a limited time only, as a way to say thank you for taking the time to leave an honest review, we will mail you 48 free personalized stickers! Follow the instructions at DreamBigPodcast.com/bonus to get your free stickers!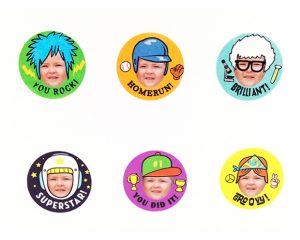 Thanks again for all of your amazing support.
Share this: