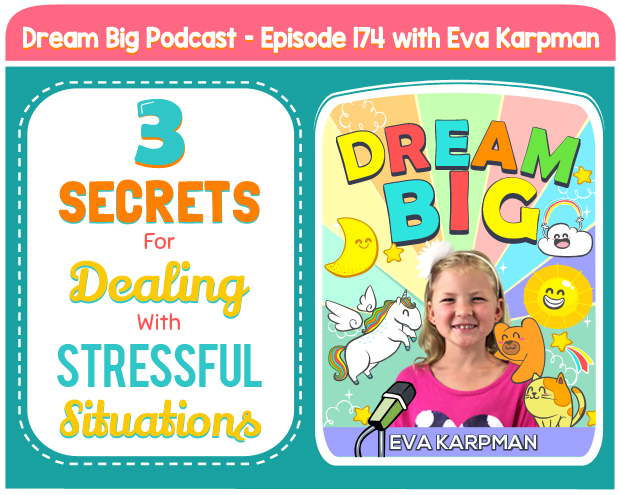 Share this: 
LISTEN TO OUR PODCAST
Subscribe and listen to the DREAM BIG Podcast on:
iTunes  |  Stitcher  |  Google Play Music  |  Soundcloud  |  iHeartRadio  |  Spotify
SOLO EPISODE FROM EVA
Eva has been in a handful of musical productions, but next weekend is the first time she will be performing in a starring role — as Annie from the classic musical Annie! Eva has been super excited about the show, especially as the big date approaches, and so she thought she would share her top 3 secrets for dealing with stressful situations. Whether you have a big school project or presentation coming up, or you are going to be in a recital or performance like Eva, or you are playing in an important sports game — this episode shares practical strategies for how to deal with your emotions. And rather than stress out, Eva shares how to channel those emotions in a way that allows you to step up and perform to the best of your ability.
Special thanks to Simon Sinek and Brendon Burchard for these tips, which Eva has implemented in her own life and now by extension all of our Big Dreamers will have access to these strategies as well. Please check out the resources section for links to Simon and Brendon's original videos, as well as Eva's interview with Simon Sinek in Episode 91 of the Dream Big Podcast.
RESOURCES
BECOME A DREAM BIG INSIDER
CLAIM YOUR FREE DREAM BIG JOURNAL

We are currently offering a FREE & PERSONALIZED Dream Big Journal to say thank you for supporting our show.  Click the link above to claim your journal while this special offer is still available.
THANK YOU FOR LISTENING — SUBSCRIBE & LEAVE A HONEST REVIEW. GET FREE PERSONALIZED STICKERS!
To get Dream Big episodes sent directly to your device as they are published, you can subscribe:
Subscribe and listen to the DREAM BIG Podcast on:
iTunes  |  Stitcher  |  Google Play Music  |  Soundcloud  |  iHeartRadio  |  Spotify
If you received value from our podcast, we would greatly appreciate if you could take a minute to leave us a review on iTunes review on iTunes here. This helps us get more exposure for the podcast and in turn allows us to inspire more people to dream big. We read each and every review and are so grateful to our listeners who have taken the time to write us one. For a limited time only, as a way to say thank you for taking the time to leave an honest review, we will mail you 48 free personalized stickers! Follow the instructions at DreamBigPodcast.com/bonus to get your free stickers!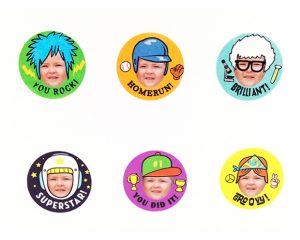 Thanks again for all of your amazing support.
Share this: