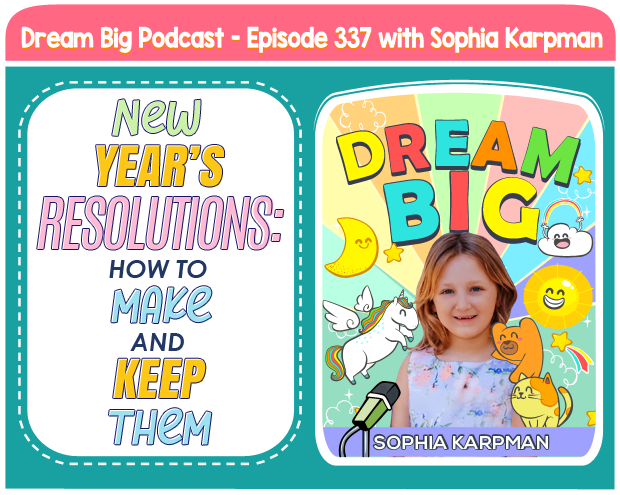 Share this: 
LISTEN TO OUR PODCAST
iTunes  |  Stitcher  |  Google Play Music  |  Soundcloud  |  iHeartRadio  |  Spotify
SOLO EPISODE FROM SOPHIA
Happy New Year Big Dreamers! How has your year been so far? Today's episode is inspired by the quote, "A new year is like a blank canvas, and it's up to you to paint the picture you want for your life."
This week, Sophia and Olga are excited to talk about New Year's resolutions. They will teach you why it is important, how to create a plan for choosing what you want to focus on this year, and some strategies for overcoming obstacles, which may be helpful especially for kids.
Make sure to stay until the very end of the episode, Big Dreamers, to learn about new habits that will help you to stick to your resolutions and finally make them happen. Finally, Sophia shares a cute story about the curious Bella The Fox and how she made her New Year's resolution happen. Enjoy the episode!
RESOURCES
Not sure where to get started?
It is as easy as 1, 2, 3.
Step 1 – Enjoy These FREE Resources:
Step 2 – Subscribe To The Dream Big Podcast
Step 3 – Connect With Our Community
Share With Eva How The Dream Big Podcast Has Impacted Your Family's Life. Eva Will Respond With A Personalized Video Message 🙂