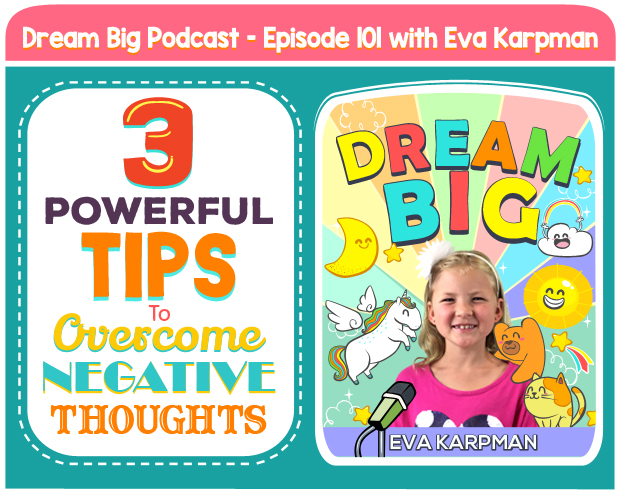 Share this: 
LISTEN TO OUR PODCAST
Subscribe and listen to the DREAM BIG Podcast on:
iTunes  |  Stitcher  |  Google Play Music  |  Soundcloud  |  iHeartRadio  |  Spotify
SOLO EPISODE FROM EVA
Today, Eva answers a question from Tom in Seattle.   Tom writes:
Eva, I hope you can help me with something.   I play baseball. I've been playing for a few years now, and it is my favorite sport.  Like in any sport, you have good days and you have bad days. Sometimes, I will play really well, and I'll get a few big hits, score some runs, and even help my team win.   Other times, it feels like I can't hit the ball. I'll strike out or hit the ball right to the infielder for an easy out. Here's the problem that my parents and I noticed. While I do feel happy when I play well, I feel way way worse when I play bad.  For example, if we win, we give High 5s to the other team, we celebrate, I feel great, and then I just go about my normal day. But when we lose and I play bad, it really bums me out. And not just right after the game. I'll actually come home and still be upset about it hours later.   Do you have any advice on how I can enjoy the good games more, and not let the bad games affect me so much?
Enjoy this episode where Eva shares the scientific explanation for why humans tend to focus on the negative more than the positive, and 3 powerful tips to help overcome negative thoughts (and embrace positive ones)!
DREAM BIG ACADEMY – BETA GROUP LIMITED TO 50 STUDENTS
We are hard at work at the Dream Big Academy — a course that Eva is creating with her parents (Alex and Olga) to teach kids about success principles (e.g. self-belief, positive attitude, gratitude, etc).   We feel that these concepts are not adequately taught at schools, that all the materials created by top "gurus" are made by adults for adults, and that it is never too early to start learning these concepts.  We are almost done with Section 1 of the course which is all about the power of self-belief — and it is incredible content. If you would like to be part of our Beta Group and receive the first section of the course for FREE, then please sign up now at DreamBigPodcast.com/beta and we will send you the course materials very soon.   We are going to cap the number of Beta members at 50, so if you want a spot please sign up now before the group fills up.
BECOME A DREAM BIG INSIDER
CLAIM YOUR FREE DREAM BIG JOURNAL

We are currently offering a FREE & PERSONALIZED Dream Big Journal to say thank you for supporting our show.  Click the link above to claim your journal while this special offer is still available.
THANK YOU FOR LISTENING — SUBSCRIBE & LEAVE A HONEST REVIEW. GET FREE PERSONALIZED STICKERS!
To get Dream Big episodes sent directly to your device as they are published, you can subscribe:
Subscribe and listen to the DREAM BIG Podcast on:
iTunes  |  Stitcher  |  Google Play Music  |  Soundcloud  |  iHeartRadio  |  Spotify
If you received value from our podcast, we would greatly appreciate if you could take a minute to leave us a review on iTunes review on iTunes here. This helps us get more exposure for the podcast and in turn allows us to inspire more people to dream big. We read each and every review and are so grateful to our listeners who have taken the time to write us one. For a limited time only, as a way to say thank you for taking the time to leave an honest review, we will mail you 48 free personalized stickers! Follow the instructions at DreamBigPodcast.com/bonus to get your free stickers!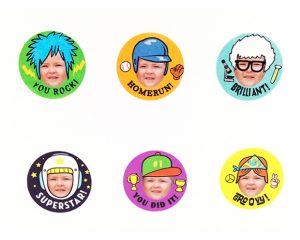 Thanks again for all of your amazing support.
Share this: