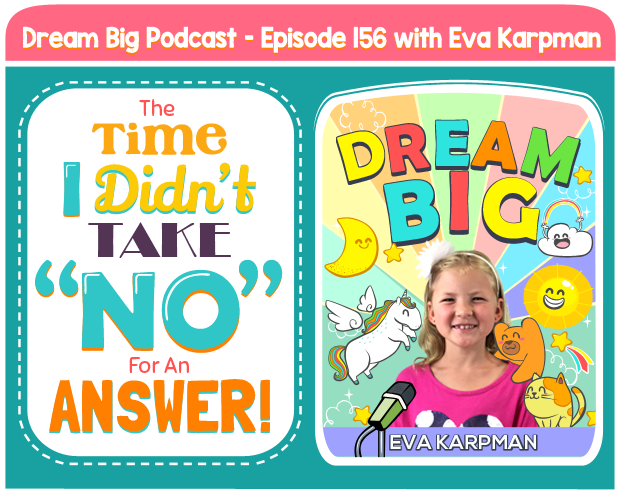 Share this: 
LISTEN TO OUR PODCAST
Subscribe and listen to the DREAM BIG Podcast on:
iTunes  |  Stitcher  |  Google Play Music  |  Soundcloud  |  iHeartRadio  |  Spotify
SOLO EPISODE FROM EVA
Last December, we were invited by our dear friends Jackie and Chris to spend the weekend at their cabin in Lake Arrowhead.  The highlight of the weekend for Eva was riding her own go-kart for the very first time. There is a go-kart track in Lake Arrowhead Village, and Eva had just barely made the height requirement and was permitted to ride on her own.   We were graciously invited again to join Jackie and Chirs this summer, so right away Eva asked if we could ride go-karts again. When we arrived at the track, the cashier told Eva she could not ride because she was not tall enough. Eva was understandably upset — given that 8 months ago she had been allowed to ride so she had not even entertained the possibility that this would happen.  In this episode, Eva shares two very important lessons with our Big Dreamers about how she responded to this "NO" — and how she ultimately was able to get a "YES" and once again make riding go-karts a highlight of the weekend. This is a powerful episode because Eva could have easily let that "NO" ruin her day, and perhaps the entire weekend. Enjoy!
RESOURCES
 >> Get Eva's Free Confidence Secrets Course Here <<
If you are a long-time listener, you know that we are working on a course that we are going to launch in 2019 called the Dream Big Academy.   The first section of the course is all about this concept of self-belief. And we just completed this section!
We really want all of our Big Dreamers to have access to this information – so we are going to offer the first section for FREE for a limited time.  It is essentially its own course on confidence — with over 1 hour of videos with Eva teaching on the subject!  We hired an amazing illustrator who helped us with the videos and accompanying worksheets. We are so incredibly proud of this content and know it can have a huge impact.   We hear from so many listeners who say that their kids really connect with Eva since she is a peer – and we know that this same connection will carry over to the course. To access this free confidence course, please go to DreamBigPodcast.com/Beta
>> Get Eva's Free Confidence Secrets Course Here <<
BECOME A DREAM BIG INSIDER
CLAIM YOUR FREE DREAM BIG JOURNAL

We are currently offering a FREE & PERSONALIZED Dream Big Journal to say thank you for supporting our show.  Click the link above to claim your journal while this special offer is still available.
THANK YOU FOR LISTENING — SUBSCRIBE & LEAVE A HONEST REVIEW. GET FREE PERSONALIZED STICKERS!
To get Dream Big episodes sent directly to your device as they are published, you can subscribe:
Subscribe and listen to the DREAM BIG Podcast on:
iTunes  |  Stitcher  |  Google Play Music  |  Soundcloud  |  iHeartRadio  |  Spotify
If you received value from our podcast, we would greatly appreciate if you could take a minute to leave us a review on iTunes review on iTunes here. This helps us get more exposure for the podcast and in turn allows us to inspire more people to dream big. We read each and every review and are so grateful to our listeners who have taken the time to write us one. For a limited time only, as a way to say thank you for taking the time to leave an honest review, we will mail you 48 free personalized stickers! Follow the instructions at DreamBigPodcast.com/bonus to get your free stickers!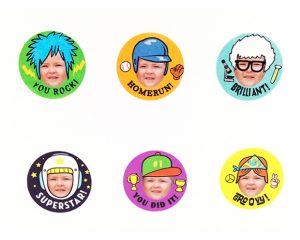 Thanks again for all of your amazing support.
Share this: