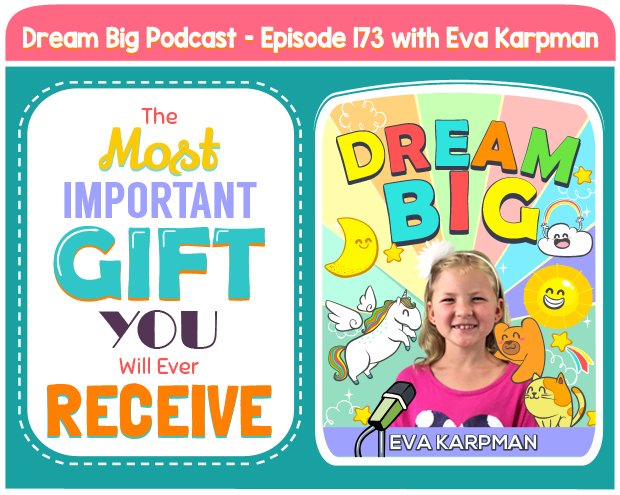 Share this: 
LISTEN TO OUR PODCAST
Subscribe and listen to the DREAM BIG Podcast on:
iTunes  |  Stitcher  |  Google Play Music  |  Soundcloud  |  iHeartRadio  |  Spotify
SOLO EPISODE FROM EVA
Our family is always on the lookout for powerful stories that we can share with our Big Dreamers. With the seemingly infinite amount of content online, stumbling across a truly amazing storyteller often feels like finding a needle in a haystack. Recently, we were introduced to the incredible Jay Shetty – who creates short videos typically centered around a story and then draws out lessons and key takeaways from that story.
He recently released a video entitled "Ungrateful son teaches us all a lesson" that was particularly powerful. In the video, a teenage boy receives a Christmas gift from his mom, and let's just say he did not hide his disappointment. In this week's episode, Eva describes the teenage boy's reaction and the important lessons we can all learn about the truly important gifts in life. Please check out the resources video below to watch Jay's original video, and explore the other content on his website. Unlike the teenage boy in the video, you won't be disappointed!
RESOURCES
"Ungrateful Son Teaches Us All A Lesson" – Video by Jay Shetty
Jay Shetty
BECOME A DREAM BIG INSIDER
CLAIM YOUR FREE DREAM BIG JOURNAL

We are currently offering a FREE & PERSONALIZED Dream Big Journal to say thank you for supporting our show.  Click the link above to claim your journal while this special offer is still available.
THANK YOU FOR LISTENING — SUBSCRIBE & LEAVE A HONEST REVIEW. GET FREE PERSONALIZED STICKERS!
To get Dream Big episodes sent directly to your device as they are published, you can subscribe:
Subscribe and listen to the DREAM BIG Podcast on:
iTunes  |  Stitcher  |  Google Play Music  |  Soundcloud  |  iHeartRadio  |  Spotify
If you received value from our podcast, we would greatly appreciate if you could take a minute to leave us a review on iTunes review on iTunes here. This helps us get more exposure for the podcast and in turn allows us to inspire more people to dream big. We read each and every review and are so grateful to our listeners who have taken the time to write us one. For a limited time only, as a way to say thank you for taking the time to leave an honest review, we will mail you 48 free personalized stickers! Follow the instructions at DreamBigPodcast.com/bonus to get your free stickers!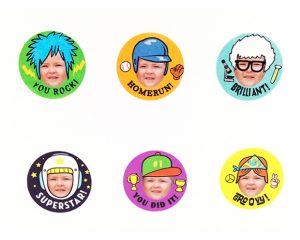 Thanks again for all of your amazing support.
Share this: