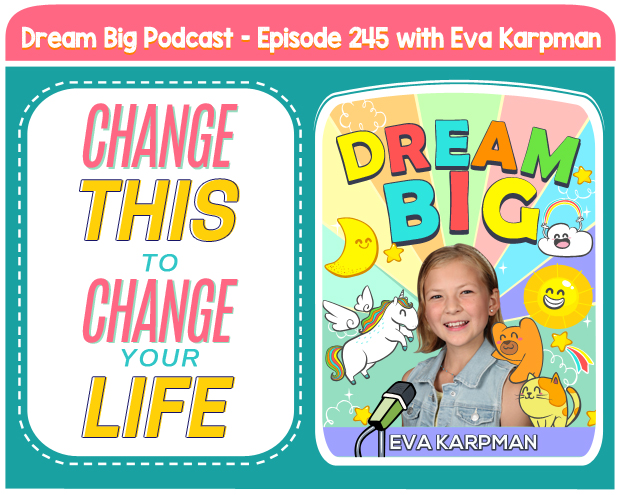 Share this: 
LISTEN TO OUR PODCAST
Subscribe and listen to the DREAM BIG Podcast on:
iTunes  |  Stitcher  |  Google Play Music  |  Soundcloud  |  iHeartRadio  |  Spotify
SOLO EPISODE FROM EVA
This episode is inspired by three of Eva's mentors. (1) Tony Robbins who often teaches that in order to change your life, you need to raise your standards; (2) Jesse Itzler who recently shared in a speech that he sets Olympic standards for himself in the 3 main buckest of his life: Business, Mindset, and Wellness; and (3) Greg Louganis who we are thrilled to announce will be Eva's guest on next week's episode of the Dream Big Podcast. Eva asked Greg about his training regimen when he was in pursuit of Olympic Glory, and let's just say we can think of no better example of raising standards than what Greg demanded of himself during his Olympic training.
Enjoy this episode which will inspire you to raise your standards, and be sure to tune in next Monday to Eva's interview with Greg. In our humble opinion, it is one of her best interviews yet!
RESOURCES
Not sure where to get started?
It is as easy as 1, 2, 3.
Step 1 – Enjoy These FREE Resources:
Step 2 – Subscribe To The Dream Big Podcast
Step 3 – Connect With Our Community
Share With Eva How The Dream Big Podcast Has Impacted Your Family's Life. Eva Will Respond With A Personalized Video Message 🙂