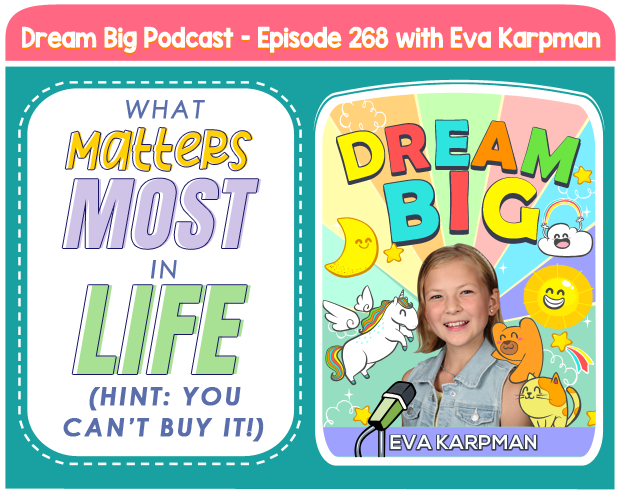 Share this: 
LISTEN TO OUR PODCAST
Subscribe and listen to the DREAM BIG Podcast on:
iTunes  |  Stitcher  |  Google Play Music  |  Soundcloud  |  iHeartRadio  |  Spotify
SOLO EPISODE FROM EVA
What really matters most in life? The shoes that you wear? The latest video game that you own? The care that you drive? Material items might bring us temporary joy but when you really think about the things that matter most in your life, what comes to the top of your mind?
Sergey Young has achieved great success in life. He founded the Longevity Vision Fund to accelerate life extension through technological and scientific breakthroughs. He raised 100 million dollars for this fund, which is investing in companies that are focused on building products and services that will extend healthy lifespans. He's been a successful investor with experience spanning over 20 years, which includes managing a $2 billion private equity fund. But in a recent interview, Sergey beautifully described what comes to his mind when he thinks about what he is grateful for in life.
In this episode, Eva shares Sergey's answer, and why Sergey's insight is such an important reminder for our young Big Dreamers.
RESOURCES
Not sure where to get started?
It is as easy as 1, 2, 3.
Step 1 – Enjoy These FREE Resources:
Step 2 – Subscribe To The Dream Big Podcast
Step 3 – Connect With Our Community
Share With Eva How The Dream Big Podcast Has Impacted Your Family's Life. Eva Will Respond With A Personalized Video Message 🙂