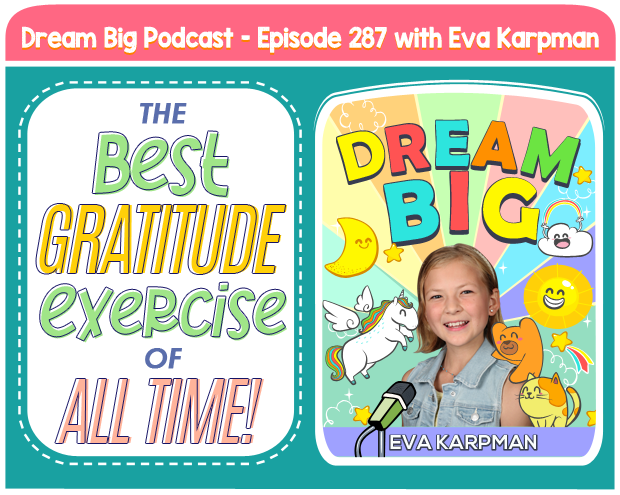 Share this: 
LISTEN TO OUR PODCAST
Subscribe and listen to the DREAM BIG Podcast on:
iTunes  |  Stitcher  |  Google Play Music  |  Soundcloud  |  iHeartRadio  |  Spotify
SOLO EPISODE FROM EVA
Gratitude is a recurring topic of discussion on the Dream Big Podcast. Over the years, Eva has shared a ton of ideas on how to practice gratitude, from visualization exercises to gratitude diaries to our family's daily practice of expressing gratitude at the dinner table.
Today however, Eva wanted to share her favorite idea for expressing gratitude, courtesy of Tony and Sage Robbins who recently shared how they create an annual slideshow of all their favorite memories from the year. Not only do they have so much fun selecting the photos and adding their favorite music, but it becomes a slideshow that they can then rewatch whenever they need a good ol' dose of gratitude.
What a great idea, and Eva shares why she is so excited about creating a 2021 highlight reel slideshow for our family, as well as her favorite apps for creating slideshows with minimal effort (other than going through Olga's thousands of photos to pick out her favorite ones!).
RESOURCES
Slideshow Apps like Movavi, PicPlayPost
Not sure where to get started?
It is as easy as 1, 2, 3.
Step 1 – Enjoy These FREE Resources:
Step 2 – Subscribe To The Dream Big Podcast
Step 3 – Connect With Our Community
Share With Eva How The Dream Big Podcast Has Impacted Your Family's Life. Eva Will Respond With A Personalized Video Message 🙂