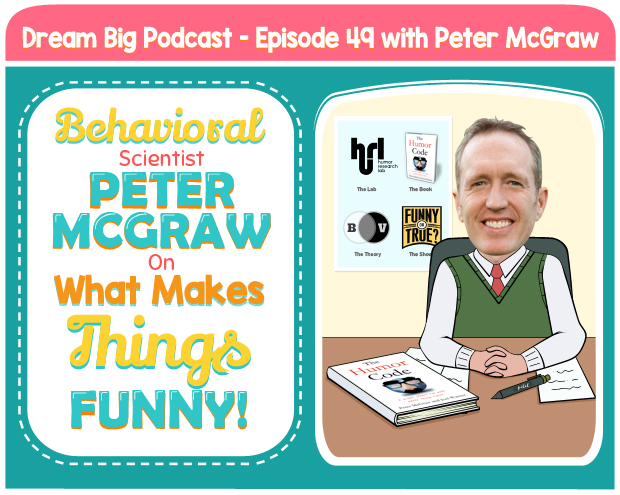 Share this: 
LISTEN TO OUR PODCAST
Subscribe and listen to the DREAM BIG Podcast on: iTunes, Stitcher, Google Play Music, Soundcloud, iHeartRadio
TODAY'S GUEST
In today's episode, Eva and Olga welcome Peter McGraw, a professor at the University of Colorado Boulder, founder of the Humor Research Lab (HuRL), and co-author of The Humor Code: A Global Search for What Makes Things Funny.
We love to laugh at the Karpman household, so it was really interesting to learn the science behind humor.   And for those of our Big Dreamers who get occasional visits from the tickle monster, we loved learning why we laugh uncontrollably when a family member tickles us under our neck but if you tickle the same spot on your own it is not ticklish at all!   This was just a fun, lighthearted discussion with Peter that we enjoyed, and we know you will too!
WHAT YOU'LL LEARN
Peter explains the scientific reasons behind how just a few seconds of laughter can change your overall mood.

Peter and Eva share some funny jokes.

Peter explains how animals can have a sense of humor.

Peter shares the science behind tickling – why it's ticklish when someone else tickles you, and not ticklish at all when you do it yourself.

Why Peter started his research on human and animal humor.

The reason why you find one thing funny, and and another thing not so funny.

Eva shares an example of a "dad joke."

Peter's BIG DREAM for the future.

Peter's definition of success.

Peter's daily routines.

Peter's best advice to his 10-year old self.

And much more.
RESOURCES
THANK YOU TO OUR FIRST SPONSOR, KIND SNACKS.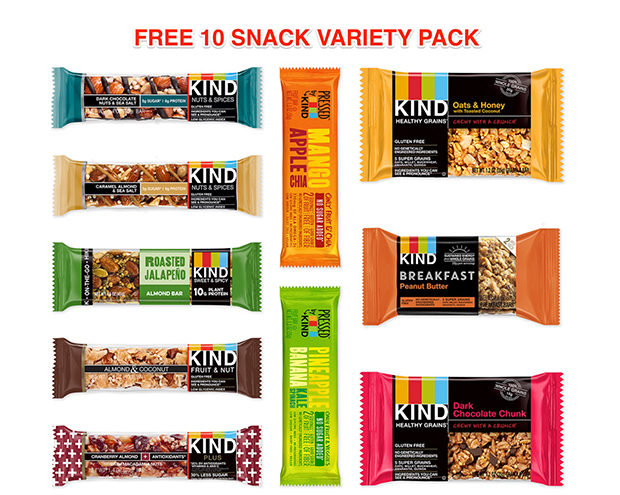 This week we are excited to introduce the first sponsor of the Dream Big Podcast, KIND snacks.  There is a ton of work and expense that goes into creating and producing a professional podcast, and adding sponsors allows us to subsidize those costs.   You can support our show and take advantage of an amazing deal for 10 FREE KIND snack bars.  You just pay shipping and handling.   Please note that this deal is for those who sign up for their monthly snack service, but you can cancel that service at anytime (including after you receive your free sample box).  We are huge fans of KIND snacks as they are delicious AND healthy, so we thought it was a perfect fit for our show.   To claim your free sample box, go to KindSnacks.com/dream  Enjoy!
THANK YOU FOR LISTENING — SUBSCRIBE & LEAVE A HONEST REVIEW. GET FREE PERSONALIZED STICKERS!
To get Dream Big episodes sent directly to your device as they are published, you can subscribe:
Subscribe and listen to the DREAM BIG Podcast on: iTunes, Stitcher, Google Play Music, Soundcloud, iHeartRadio
If you received value from our podcast, we would greatly appreciate if you could take a minute to leave us a review on iTunes review on iTunes here. This helps us get more exposure for the podcast and in turn allows us to inspire more people to dream big. We read each and every review and are so grateful to our listeners who have taken the time to write us one. For a limited time only, as a way to say thank you for taking the time to leave an honest review, we will mail you 48 free personalized stickers!  Follow the instructions at DreamBigPodcast.com/bonus to get your free stickers!
Thanks again for all of your amazing support.
Share this: